Canadian astronaut Chris Hadfield has tweeted another photo of Bermuda from space, saying "Bermuda is beautiful, both above and below the sea."
Last month the Commander — who is due to return to earth soon after a five month stay at the International Space Station — tweeted his first photo of Bermuda, which included a 'shout out' to the Lavigne family who reside on the island.
Commander Hadfield's second Bermuda photo: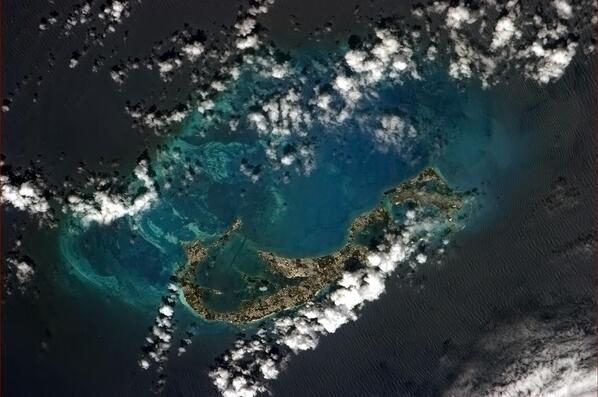 Hadfield is the first Canadian to command the International Space Station, and has become an internet sensation by posting photos online showing one of a kind views of the world from space.
In the last 24 hours the Commander has tweeted photos of the Mississippi Delta, Greenland, Tokyo Harbour and Mt Fuji in Japan, Ambergris Caye in Belize, and Bermuda.
You can follow Commander Hadfield here on Twitter.
Read More About
Category: All, Environment, News, technology