Descendants and relatives of Anthony and Hannah Astwood [1760s – 1840s] are invited to attend the upcoming Astwood Family Reunion 2015.
The event will begin on Thursday, July 23 from 5.30pm to 9:00pm with a meet and greet and check-in at Paget Glebe School on the corner of Middle and Chapel Roads. This social session will allow attendees to enjoy refreshments, meet family, confirm their place in the Astwood family tree, and collect a t-shirt.
An informal social gathering will also be planned by younger family members. Cost incurred is separate from the official registration.
On Saturday, July 25 at 1.30pm, a picnic and barbeque will be held at Clearwater Beach, St. David's. On Sunday, July 26 from 10.30am to 11.45am, there will be a church service at St. Paul's Anglican Church in Paget, followed by a luncheon and banquet from 1.00pm through 5.00pm at the Bermuda College Stonington Beach Campus.
On Thursday, July 30 and Friday, July 31, there will be an All Day Astwood Family Booth at Cup Match, Wellington Oval, St. George's.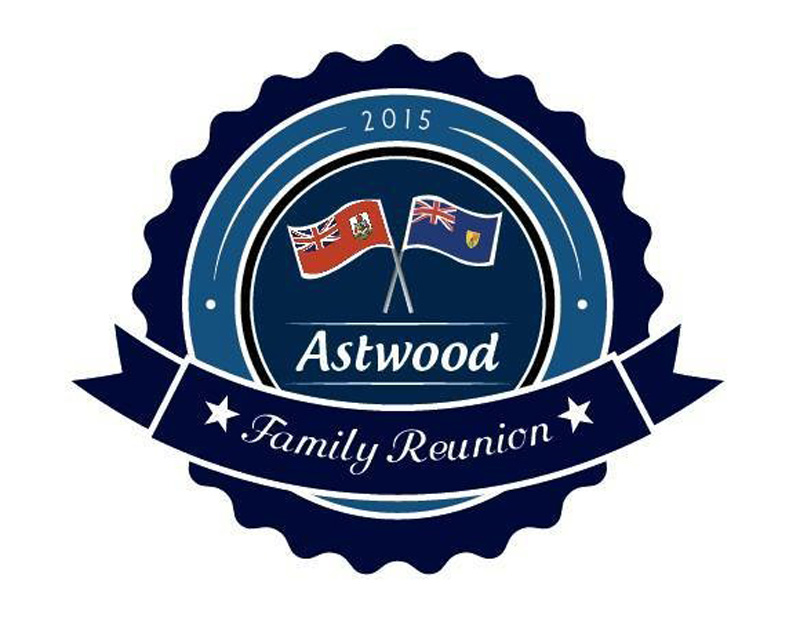 All offspring of Anthony and Hannah Astwood are invited, including the children of:
Anthony Astwood and Cecilia Burgess
Anthony Astwood and Flora Welch or Walsh [nee Tankard]
James Prudden Astwood and Frederica Coffin Seare
Edwin James, I Astwood and Charlotte Eve
Louis Nathaniel Astwood and Mary Susan Joines
Edwin "Bob" James, II Astwood and Ada Alice Butler
Charles Thomas Astwood and Emily Alberta Outerbridge
Eva Almina Astwood and Reginald Roberts
William Johnson Astwood and Millicent
Henry Dupiere Astwood and Mabel Louise Washington
Nina Cuthbert Astwood and David Stuart Robinson including Edwin Cuthbert "Buster" "Chicken" Robinson
Olga Wiksell Astwood and "Jimmy" Duguid
E. Anna Isabella Astwood and Arthur Scott
Walter Astwood and Katherine Alice Smith
Marishal Aloysius Astwood and Ida Almina Gray DeShield
Albert John Astwood and Katherine Alice Smith
Samuel Arnold Astwood and
James Rufus, Sr. Astwood and Mabel Winifred Gonzalves DeSilva
Lucas Landy and Jane Astwood [1st wife]
Catherine Landy and Thomas Richard Tucker
Horace Astwood and Mary Geraldine
Selena DeShield
Norman DeShield
Edmund DeShield
Gwendoline "Dick" Hamilton Darrell and George Augustus Saltus
Emily Murray Darrell and Henry Thomas Mills
Hannah Alberta Darrell and William Henry Burgess
For more information about the reunion, visit the event Facebook page.
For the official invitation and registration forms, contact one of the following: Jimika Astwood [meeks1980@gmail.com], Kim Bell [belldkd@yahoo.com], Shirley Christopher [292-3315], Frances Furbert [234-4142/234-1784 or franfurbert@gmail.com], Ilis Herbert [292-4501], Sheryll Kelly [704-6431 or seloisk@gmail.com], Susann Smith [292-6442 or susanno@gmail.com], or Lynette Wilson [238-7879 or lyn_336_wilson@yahoo.com].
Read More About
Category: All, Entertainment