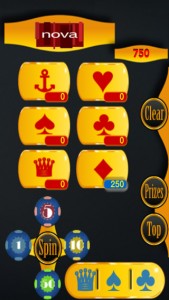 Nova has launched a new Crown and Anchor app just in time for Cup Match, with the new mobile application part of a training and mentoring initiative between their senior staff and Bermudian intern Chris Wellman.
The idea originated on Mr Wellman's first day of orientation at Nova when he and Nova Managing Director and Chief Software Architect Sandra DeSilva started talking about his previous mobile application development project experience at University.
The challenge was then laid to create a Crown and Anchor app in time for Cup Match.
Mr Wellman accepted the challenge and with the help of Nova's senior developers created "C&A Royal" which is now available on the App store for download, and Mr Wellman is also working towards an Android version hopefully available for next year.
Mr Wellman was seconded to Nova under the Technology Leadership Foundation Internship program.
He was born in Bermuda and after completing high school at Berkeley Institute where he finished his GCSE English with Honors and Advanced Math, he then enrolled at the University of Buckingham in England where he is currently pursuing his Bachelors in Computer Science.
Mr Wellman is also the recipient of the National Training Board scholarship, speaks Spanish, and plays football for the University of Buckingham Varsity Team. This internship at Nova is giving him the opportunity to apply everything he has learned so far with regards to software development.
The "C&A Royal" mobile application honors one of Bermuda's longest traditions and is based on the traditional Crown and Anchor game originating in the 18th century, and is now played in Bermuda at Cup Match time.
Minister Scott, Chris Wellman & Sandra DeSilva: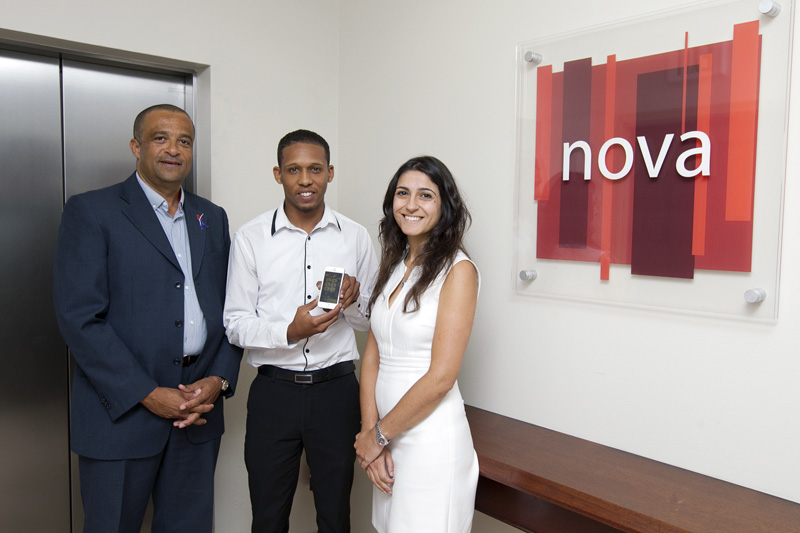 The primary objective behind the project is to inspire other Bermudians to take up a career in technology and show them what is possible to accomplish as a result of their studies in software development. Nova has also partnered with other companies such as QuoVadis who are donating their hosting platform.
The app is free to download and no money is required to play. The app has a built in leader board system which is updated live and the daily winners will also be broadcast daily over the radio on Vibe 103.
Goslings is the lead sponsor who are generously providing prizes island-wide to the top 15 points earners, interested users can view the prizes here. There will also be spot prizes for posting a screenshot of the app to social media using the hashtags #caroyal, #goslings or #crownandanchor. It is required that users of the app be over the age of 18 years to claim a prize. Additional sponsors can still sign up by contacting Nova on info@nova.bm. The prizes feature of the mobile application will run from July 27th to August 2nd.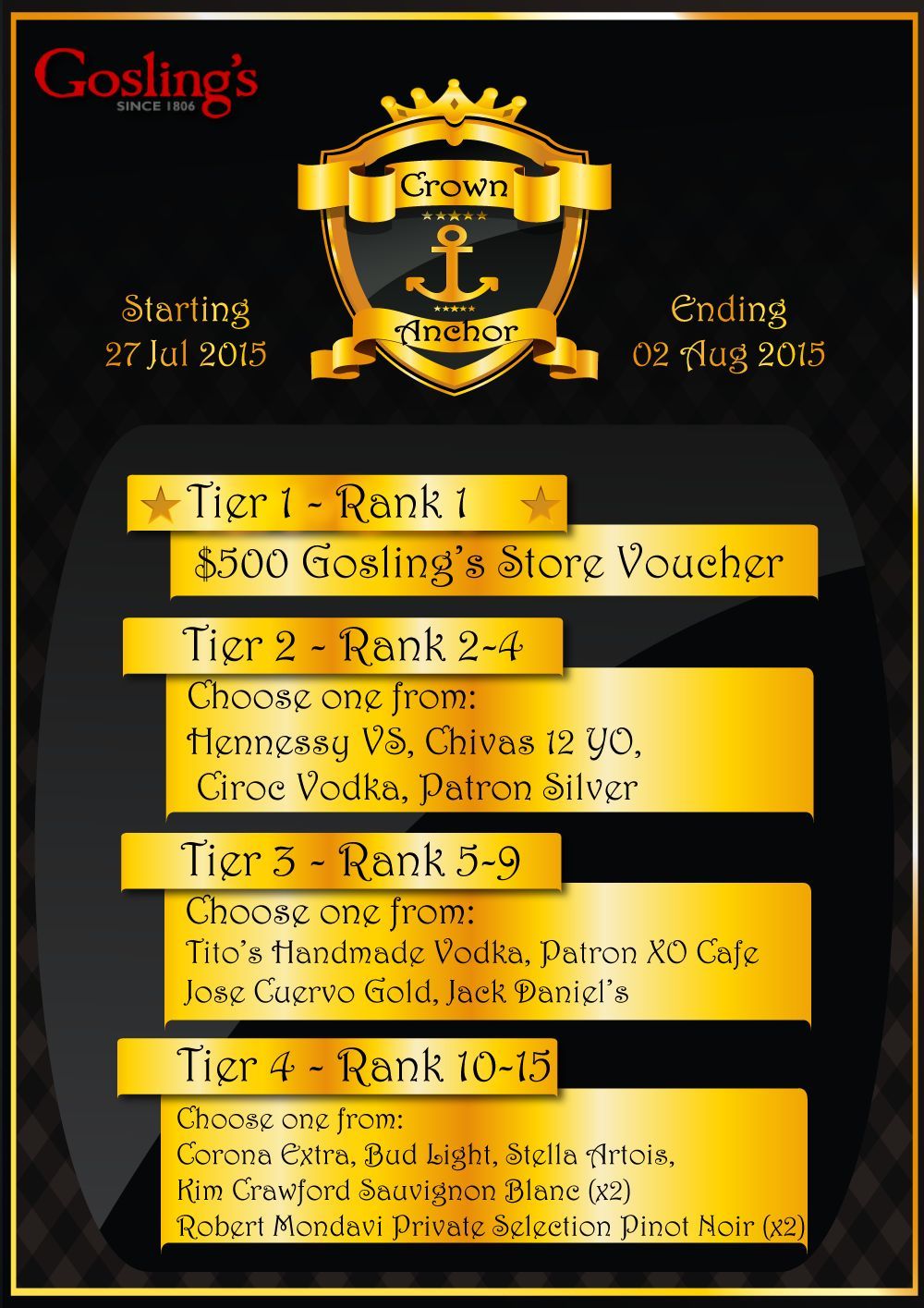 Nova's Managing Director and Chief Software Architect, Sandra DeSilva says: "I am happy that Chris has had the opportunity to contribute towards the software development of this project.
"We do have another intern Sondai Smith, who in his second year of interning with us who is more focused on our international business partner projects to hone his software development skills, although C&A Royal was a fun and educational project for us."
Minister of Education, R. Wayne Scott said: "I think it is phenomenal that we are seeing this kind of ambition from our talented local young Bermudians.
"It showcases how these advancement and internship programs we put in place to give ambitious young Bermudians who want to work hard a chance to gain experience in their fields.
"We all need to take heed of this young man's work ethic and drive and I wish him the best as he continues his studies abroad."
Nova, established in 2006, is a Bermuda based, Microsoft Partner-certified, software engineering and consulting company focused predominantly on the re/insurance and financial sectors, located in central Hamilton.
You can access the app here

Read More About
Category: All, News, technology