[Written by Stephen Wright]
Linnell Williams made history as the first woman match referee in the annual Cup Match Classic.
Ms Williams admits she felt added pressure for the two-day game at the Wellington Oval to run smoothly, considering she was breaking another glass ceiling for local women involved in cricket.
The 50-year-old relished performing the all-encompassing role and said she was thrilled with the positive reaction from spectators, who were keen to share her memorable moment.
"It didn't hit me until one of my friends said, 'How long has Cup Match been going on?'," Ms Williams told Bernews.
"I was like, '1902'. My friend replied, 'It's been going on all this time, and you're the first female match referee!'
"I had people I went to school with stopping me during the game and asking for a photo. It was exciting for my family, especially my grandparents, who love cricket."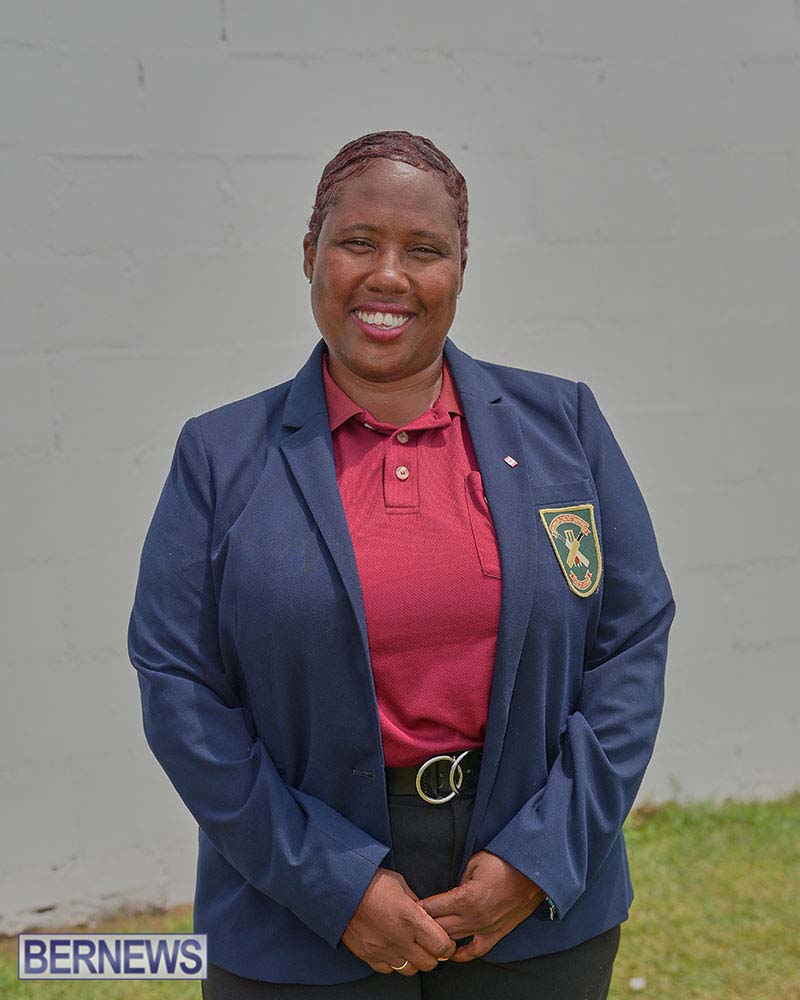 Ms Williams, who serves as a local umpire, said she could not have been part of a better team and was delighted and slightly relieved the event went off without any hitches.
"As part of my role, I oversaw the player control team: the two on-field umpires, third and fourth umpires," she said.
"I liaised with them and the Cup Match captains, and had there been any code of conduct violations, I would have had to address those.
"I also liaised with club executives, caterers, and groundsmen to ensure everything ran on time.
"It was stressful before it started. I knew I was the first female and wanted to do the job well.
"I knew I had all the tools to be successful and had mentors to call upon if I had any questions."
Although the match referee has traditionally been a male domain, Ms Williams, a Police Constable, said she was determined to bring some femininity to the position.
The mother-of-four also hopes more women are inspired to become involved in local cricket and believes there are plenty of opportunities as players, umpires, scorers and team managers.
"I wanted to embrace my femininity in what has always been a male position," said Ms Williams, who has gained local and international umpiring certificates.
"I had to wear the uniform, the blazer, but I did show a little heel too. I got plenty of comments about that!"


For extensive coverage of Cup Match spanning over a decade, visit our website BernewsCupMatch.com, the island's most comprehensive resource on the Cup Match holiday.

Read More About