This weekend, 16 members of the Bermuda Pacers Track Club will compete at the 10th Annual United Age Group Track Coaches Association's Track and Field Championship at West Chester University in Pennsylvania at the John A. Farrell Stadium. The track meet will take place from Friday, July 17 through to Sunday July 19,2015 starting at 11:00am.
A spokesperson said, "The team will make their fifth appearance at this prestigious track meet that attracts over 900 athletes from the United States, Canada and the Caribbean area. This meet is the third international event for the club this year, with the main track meet coming up next weekend in North Carolina at the Russell E Blunt East Coast Invitational. This event can be consisted as a warm-up before the East Coast which attracts over 1000 athletes.
"The team will compete in 50 individual events two relay events. The teams consist of many of the club's older athletes and lead by middle distance specialist Aaron Jacobs and sprint Syriah Lottimore, both will compete in the 15-16 boys and girls division. Aaron will compete in the 400, 800 and 1500 metres while Syriah who has been aboard at AMG Academy for the past year will compete in the 100 and 200 metres.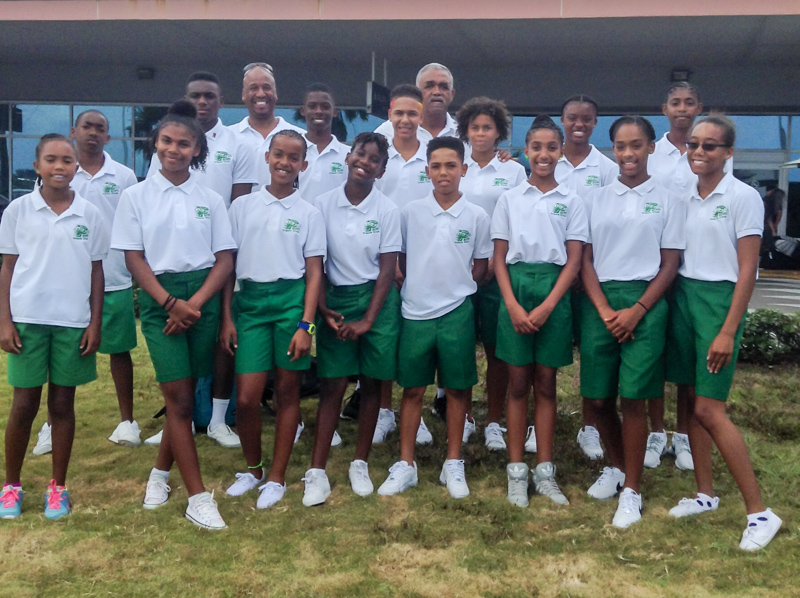 "Other team members are Asia Leigh Hollis who will compete in the 9 and 10 girls age group, in the 100, 200 and long jump.
"In the 11 and 12 girls age group Tesyah-Mahle Astwood and Selah Tuzo, will compete in 400, 800 and 1500 metres respectively. While Zakayza Parsons, Aaliya Fadda and Koa Goodchild, will compete in the 100, 200, 400 and Long Jump . This will be Aaliya's first appearance at an international event. These young ladies will also compete in the 4 x 100 metre relay or 4X400 metre relay.
"In the 13-14 girls division, Taylor Hines will compete in the 200, 400 and long jump while jumps specialist Zekiah Lewis will compete in the 100, long jump and triple jump. Ali Boyden who will be making her debut appearance for the club will compete in the 15-16 girls age group with Syriah Lottimore in the 400 and 800 metres.
"The rest of the team consist of the 13-14 boys. Ryan Outerbridge and Jayden Ming will show their skills in the 800, 1500 and 3000 metres. While Clevonte Lodge will be tested in the 100, 200 and 400 metres with Malik Joell competing in the 800 and 1500 metres. This group of boys will also run in the 4X400 metre relay.
The team will leave today, Wednesday, July 15 at 2:45 and return to Bermuda on Monday, July 20.
Read More About