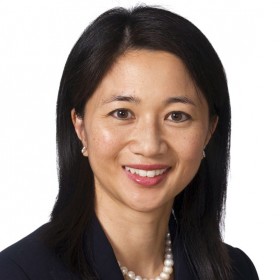 Leading offshore law firm Appleby acted as Bermuda counsel to Global Sources Ltd. [Global Sources] on its approximately US$50 million cash tender offer to purchase up to 6,666,666 common shares.
Approximately 12.77 million shares were properly tendered at a price of US$7.50 per share between June 26 and 12:00 midnight EDT on July 27, 2015.
The Appleby team was led by Frances Woo [pictured], Group Chairman and Managing Partner Hong Kong, and Associate Vincent Chan.
According to Merle A. Hinrich, Global Sources' executive chairman, the Board of Directors was of the view that the tender offer was "the most efficient alternative [of] all of the options to return capital to the shareholders" at that time, reflected Global Sources' "continued commitment to enhancing shareholder value," and enabled "all shareholders to participate equally in a return of investment, if so chosen."
Global Sources is a leading business-to-business media company and a primary facilitator of trade with Greater China. The core business facilitates trade between Asia and the world using English-language media such as online marketplaces [GlobalSources.com], print and digital magazines, private sourcing events, and trade shows.
Read More About