[Written by Don Burgess]
Residents are being urged not to throw debris into the ocean after another sea turtle was found dead recently.
Two swimmers near the channel off of Dockyard recently found a turtle floating dead in the water. The animal had become entangled in fishing line and strangled to death.
At the end of June, four boys—Kaiser Dill, Dajae Doars, Sylas Young and Cory Basden found a dead sea turtle that drowned after getting stuck in a lawn chair.
The boys found the turtle was found off of Harbour Road and alerted The Bermuda Aquarium, Museum and Zoo. Curator Patrick Talbot responded to their call and had to use a hacksaw to cut the sea turtle loose from the chair.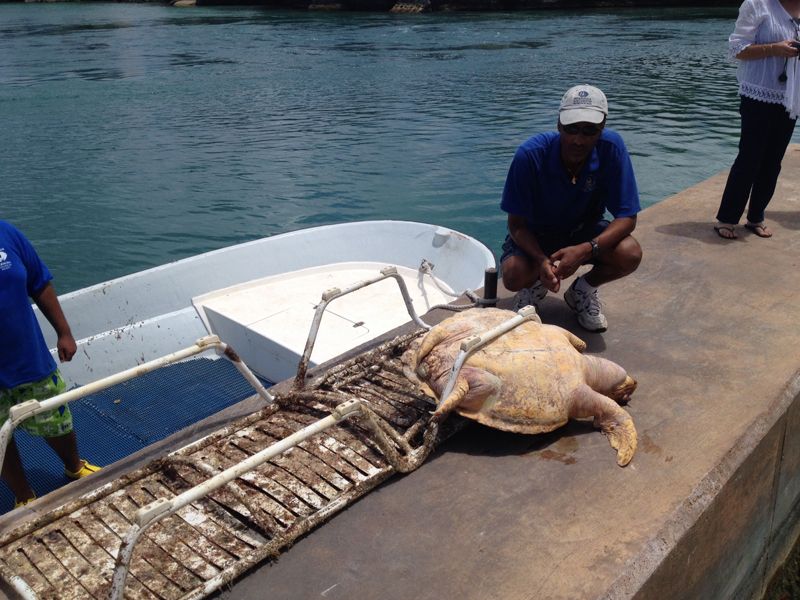 On average, the BAMZ gets 40 turtles a year who are either injured or dead.
Man is responsible for up to 33% of those turtles in any given year.
Bermuda Turtle Project coordinator Jennifer Gray said: "People need to appreciate the ocean is or back yard and it is home to sea turtles. We tend not to trash our own homes and backyards, why do it to the ocean? If you're going out in a boat, take a trash bag with you and make sure you bring your trash home."
She added it is very important for people fishing off of Bermuda's shores not to leave broken line in the water, which can ensnare not only sea life, but birds as well.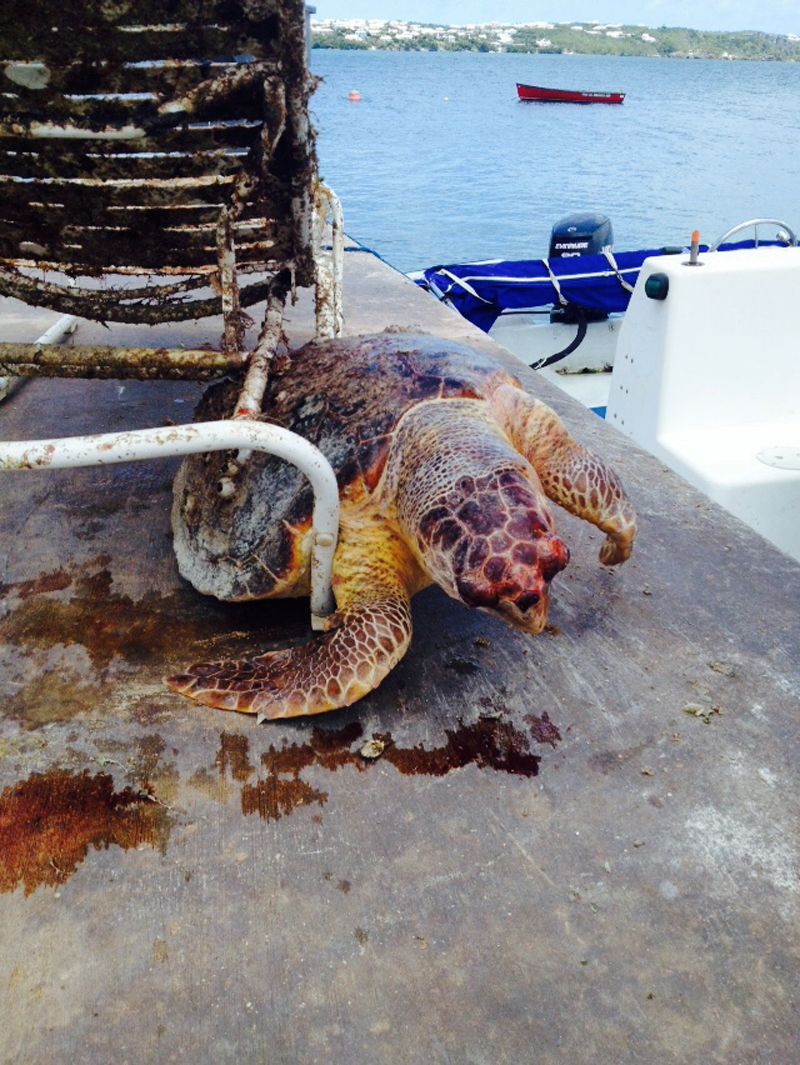 "We see herons and sea birds who get their legs tangled up in it and they die right there, strapped to the rocks."
Ms. Gray said if anyone does find a dead turtle they should let the Aquarium know.
"There's still a lot to be learned, even if they're dead," she said. "If people come across a dead turtle, even if it's just a skeleton, they really should try to get it to the Aquarium or call the Aquarium to come pick it up."
Mr. Talbot gave praise to the four boys who found the turtle and were alert enough to call the Aquarium.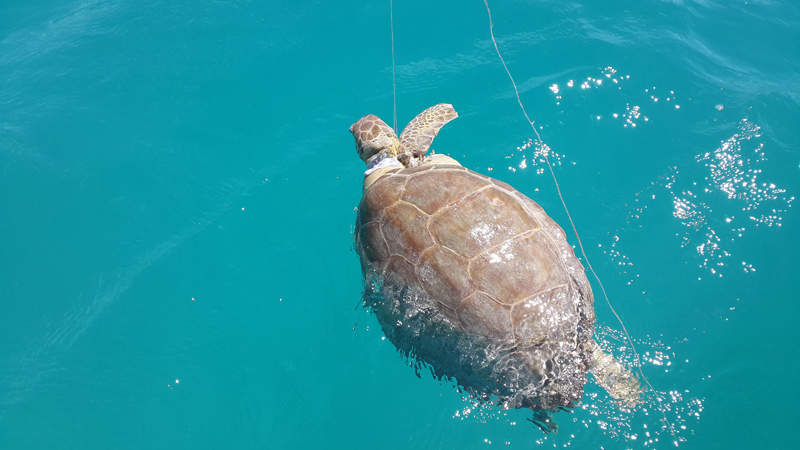 He also called on people not to just toss their fishing line into the ocean.
"With monofilament fishing lines, people need to be cognizant when that stuff is in the water, you can't see it and it becomes a trap for many animals, not just turtles — people shouldn't throw trash into the ocean and should clean up after themselves."
He said items like lawn chairs are more challenging but stressed the need for people to secure outdoor items during stormy weather.
Mr. Talbot said it is the second time he is aware that a sea turtle had become trapped in a lawn chair in Bermuda waters and drowned.
"This is very tragic. The lawn chair was too heavy for it to get to the surface on his own. It is sad that this turtle probably drowned just a few feet from the surface."

Read More About
Category: All, Environment, News