Tropical Storm Erika — the 5th named storm of the 2015 Atlantic hurricane season — has formed in the Atlantic Ocean, the U.S. National Hurricane Center said.
The Bermuda Weather Service said that Erika is not a threat to Bermuda at this time, and its closest point of approach to Bermuda within 72 hrs is forecast to be 741 nautical miles to the south at 12.00pm on Friday, August 28.
NOAA's GOES-East satellite captured this image of Erika this morning: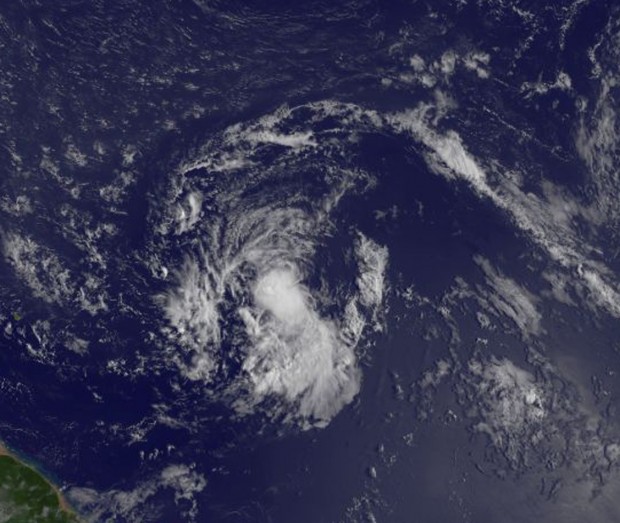 As of 11am ET, the storm had winds of 45 mph and was located 730 miles east of the Leeward Islands. Tropical storm watches have been posted for several islands in the Caribbean, including Montserrat, Antigua and Barbuda, St. Kitts and Nevis, Anguilla, Saba, St. Eustatius, St. Maarten, Guadeloupe, St. Martin, and St. Barthelemy.
Graph courtesy of the NHC: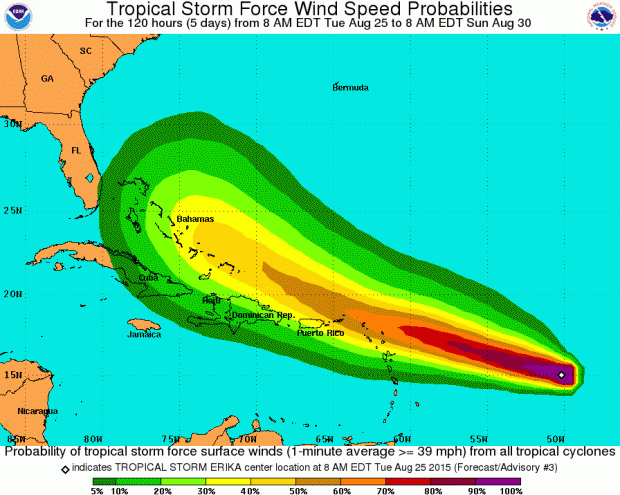 Read More About