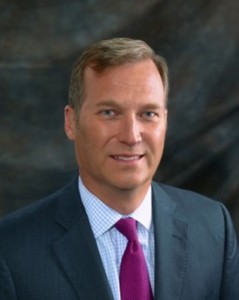 Bertil Olsson [pictured] is joining the OIL Group from Marsh & McLennan Companies, where he held the position of Managing Director and Head of South Central Region, Marsh USA, Inc.
Mr. Olsson will succeed Robert Stauffer upon his retirement in January 2016.
From 2008 to 2013, Mr. Olsson was Managing Director and Head of North American Energy Practice, Marsh USA, Inc. Prior to joining Marsh, Mr Olsson held executive positions with Willis North America Inc. from 1992 to 2008, and with Marsh & McLennan Companies as an Account Executive from 1987 to 1992.
Mr. Olsson attended the Royal Swedish Naval Academy and then the University of Lund, where he earned a Law Diploma with specialization in Maritime Law and International Arbitration.
Mr. Olsson brings with him over 25 years of energy insurance experience. His career began in Europe with Marsh in the Stockholm office, where he worked on large programs for integrated oil companies. He then moved to the firm's Houston office and continued working as a marketing specialist concentrating on energy industry programs.
Gerard Naisse and Theo Guidry, the respective Chairmen of Oil Insurance Limited and Oil Casualty Insurance, Ltd., said, "We are pleased to have Bertil at the helm of our operations going forward and expect a smooth transition between now and Bob's retirement in early January 2016.
"Bertil is a well-known and highly respected energy insurance professional and brings with him a wealth of energy insurance experience and knowledge. We are confident that he will provide effective leadership within the executive team to continue to grow our respective businesses".

Read More About