The public is invited to join Reverend Paulette Pipe of Touching the Stillness Ministries at Unity Bermuda on September 20 and 27 for two "lively and spiritually inspiring" sermons.
Reverend Pipe will also be holding a Mini Meditation Retreat at Unity Bermuda entitled 'The Oasis Of Stillness' on Saturday, September 26 from 11.00 to 1.00pm, covering the topics of meditation and mindfulness.
A spokesperson said, "Meditation has so many benefits. In this mini retreat setting you will learn tips and techniques and experience various meditation styles, while refreshing your soul.
"Reverend Paulette Pipe is best known as the host of "Touching the Stillness", a lively prayer and meditation radio program on Unity Online Radio.
"Using her distinctive gift of affirmative healing prayer and meditation that stirs the soul, she masterfully creates rich, sacred prayer experiences that help others deepen their connection in God."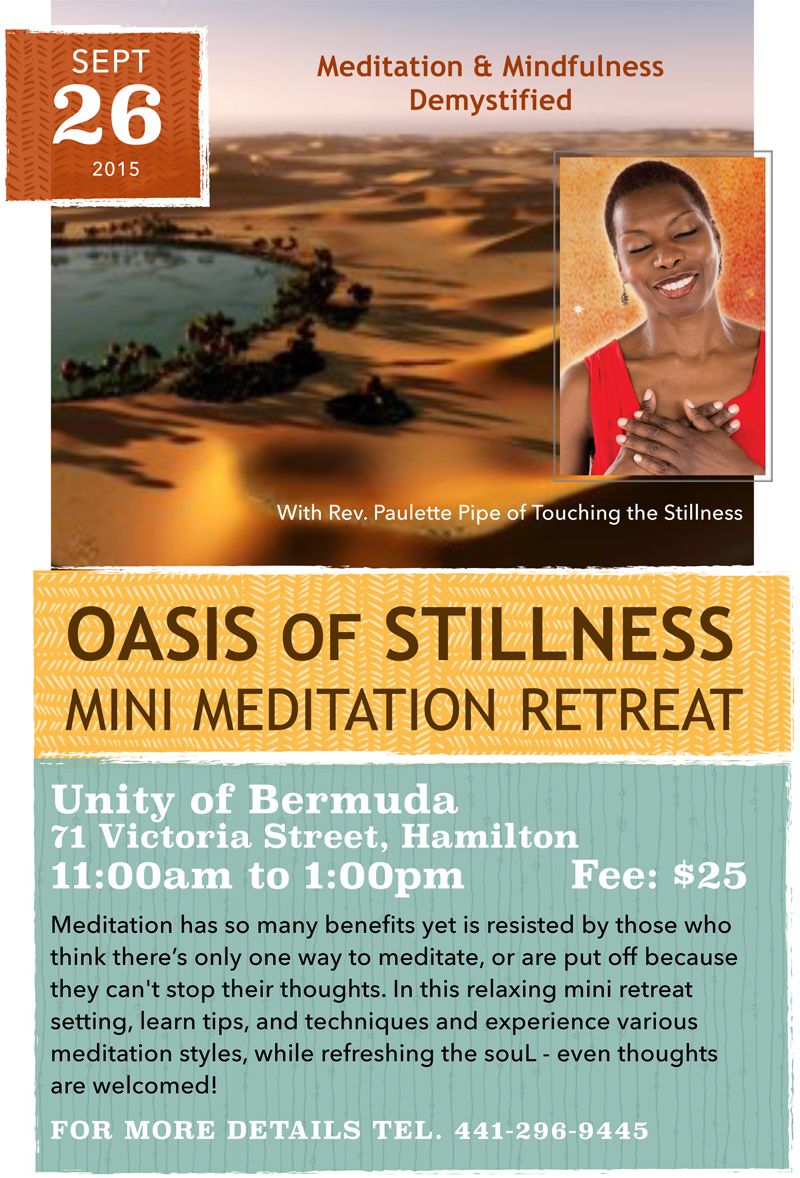 "Formerly Spiritual Director of the UK Unity headquarters, and then manager of the Retreats department at Unity Village, today Paulette heads Touching the Stillness Ministries, a vibrant tithing, thriving, prayer and meditation ministry; whose mission is to demonstrate and inspire in others, mindful living through mediation practice and audacious, bold, courageous prayer-powered living.
"Paulette is a sought-after speaker who leads prayer-based retreats, workshops, and Sunday worship services in the United States and abroad.
"Paulette holds a BA in Ministerial Studies and, though born and raised in the UK, currently resides in Lee's Summit, MO."
The retreat will be held at Unity Bermuda in Hamilton, costing $25 to attend. For more information, call 296-9445, email unitybermuda@hotmail.com, or visit the website.

Read More About
Category: All