Andre Lambe is looking to bring a little flash to the fans as he seeks to notch a victory against his Canadian opponent on November 7.
Lamb is on the undercard of the Bascome vs Reyes fight at the Fairmont Southampton.
The lightweight is 0-3 but his confidence is sky high as he is looking to do Bermuda proud.
He got into the boxing after going to watch one of his friends step into the ring.
"I started with kickboxing, but I got so good with my hands — it just came so naturally to me" that I switched to boxing.
He like the technical aspects of the sport and everyone is the maker of their own destiny inside the ring.
"You make your own outcome — it's not a team sport. You make your own decisions."
Lamb said he boxes with a lot of precision and technical ability.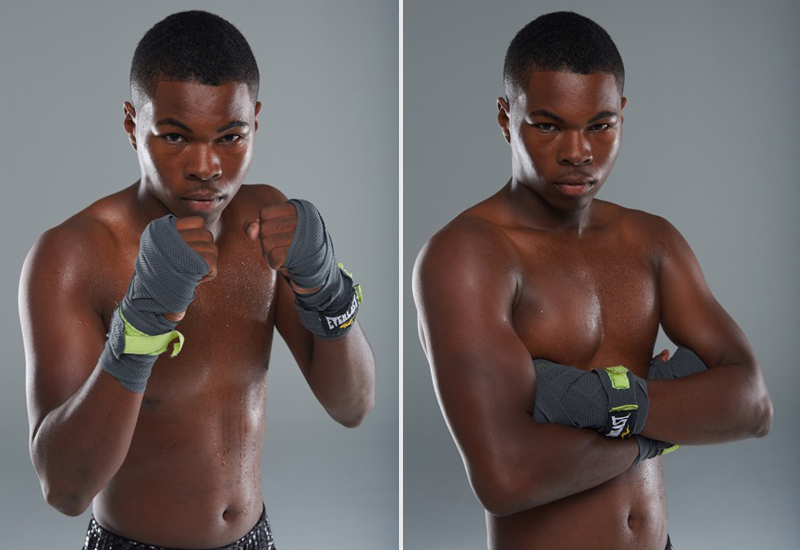 "A lot of Bermudians seem to like brawling and throwing a whole lot of punches but I pick my shots," he said.
"It means a lot to represent Bermuda against a Canadian. I want to represent Bermuda as best as possible."
He isn't shy about predicting an out-right victory either,
"I am going to win. The other fighters may have gotten lucky against me last time, but he's not going to get lucky against me this time."
Adorned in shiny shorts with gold tassels and gold shoes, the young boxer said he wanted to give something back to the crowds who will come out on November 7.
"I've gone away and experienced boxing abroad so I wanted to give the best possible experience to the fans and to give them something entertaining."
Tickets for the fights are $60 for general admission and $95 for ringside [first four rows]. Tickets are available at the International Sports Shop, A.F. Smith and www.PTIX.Bm

Read More About