[Written by Kristen Taylor]
Chain Reaction's first week of assemblies began with excited students and a riveting guest speaker. Craig Scott, brother of Rachel Scott and a member of the family that started Rachel's Challenge, spoke to the students about his personal fears and struggle with anger after two students from his own school shot and killed his two best friends and his sister in 1999.
Craig was just 16 when tragedy struck his school, Columbine High School. 12 students were killed and his sister Rachel was the first one struck down by the killers as they entered the school. It was the first mass murder of students to rock the United States and one of the bloodiest. The two young men behind the guns were bullied and disturbed boys and in the end they killed themselves.
Rachel and Craig's parents started Rachel's Challenge in the memory of their daughter with the hopes of helping young people who, like the two young killers, are trying to cope with troubles that are vastly beyond them.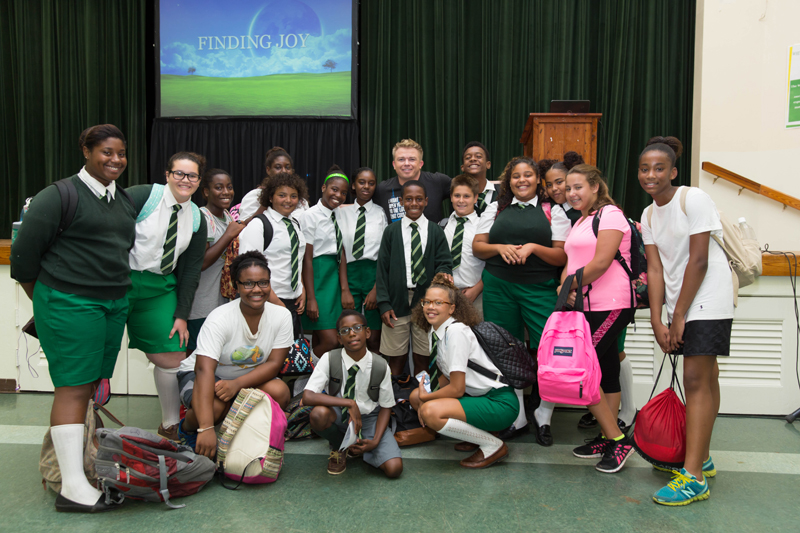 Rachel's Challenge emphasizes kindness over bullying and understanding over judgement. The organization goes into schools with inspirational speakers, clubs and mentors and the goal that each student will learn to understand their own personal worth and seek to start a chain reaction of kindness in their social circle that will ripple out to the world around them, affecting people they've never even met.
Chain Reaction Bermuda was born out of Rachel's Challenge and modified for Bermudian students in an effort to affect the students, their families and society as a whole, with the mission of kindness, one person at a time.
Craig Scott lived through a horrific tragedy that has affected him for many years but has used this tragedy to help others around him deal with their own pain and loss. He has been campaigning for Rachel's Challenge for many years and has also begun his own inspirational motivation tour called "Rewrite The Script".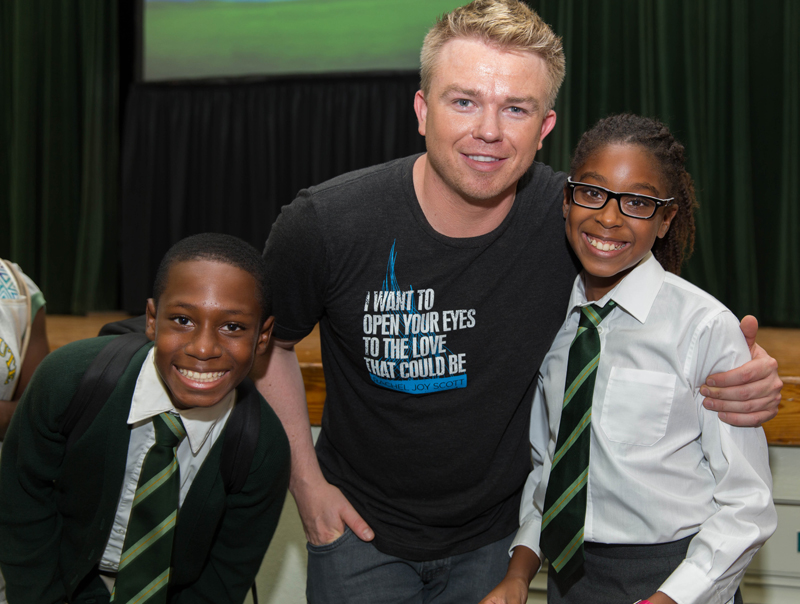 Craig Scott has a lot to say about dealing with fear and anger. He was hiding under a desk during the attack and his two best friends were murdered in front of him. He dealt with the death of his sister on the same day.
He told the students that that same morning he had argued with his sister before school and called her names. The next time he saw her, she was in her casket. He didn't have the chance to ask for her forgiveness or say goodbye and that affected him deeply.
He said his anger hid under the surface until one night he started having flashbacks while watching a movie with his brother. In a panic he started a fight and put a knife to his brother's throat. In that moment he realized that all the anger he had towards his sister's killers had been festering inside him.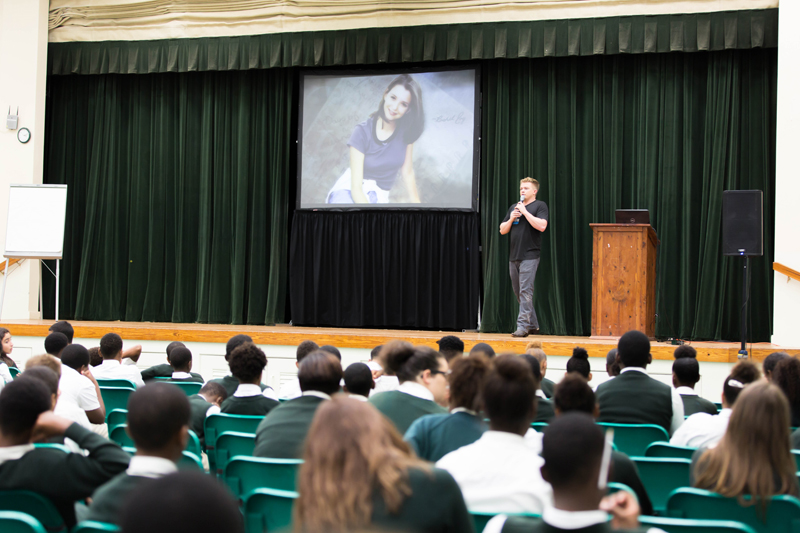 He needed to deal with it. He needed to forgive himself for how he left things with his sister and he told the students that personal forgiveness is like "letting a prisoner go in your mind and realizing it was you." He encouraged to students to deal with their emotions and not have any regrets.
Mary Samuels, Vice President of Chain Reaction, said that he gave a "very powerful testimony where he says he wishes he could go back and tell her how much he loves her. He challenges kids to take that opportunity now to tell someone how much you appreciate them." Craig also spoke about forgiving the shooters and letting go of the pain in exchange for joy.
Craig Scott speaks to HLN's Dr Drew about overcoming anger and trauma
He said he was travelling and met a man from South Africa who had to deal with a tragedy of his own. But instead of wallowing in pain, he chose to embrace joy. Craig said this man's story changed his life and perspective and encouraged the students to embrace that same positive outlook in their lives.
The Chain Reaction assemblies took place at T. N. Tatem Middle School, The Whitney Institute and Dellwood Middle School.
Read More About