[Written by Kristen Taylor]
Dellwood Middle School students entered the Appleby Bermuda Day Half Marathon to compete and raise money for their school's Chain Reaction Movement Program through Race For Kindness sponsored by Lindo's Group of Companies.
Two relay teams consisting of four boys and four girls each raced hard, with the boys team placing 5th amongst the school teams that ran and placing 12th overall, beating out over 400 other relay teams.
When asked if they would participate in the race next year, the boys all enthusiastically said "YES!". All the students agreed that how they felt after the race was "sore", but their proud smiles and chatter really spoke to their delight at being recognized for their hard work training and running the marathon.
Ms. Richards, one of Dellwood Middle School's counselors and the facilitator of Chain Reaction Movement at Dellwood, said the students "had been spoken to by the PE teacher so they were eager and they were ready…in the end they pulled through and I am very proud of them. They did a wonderful job."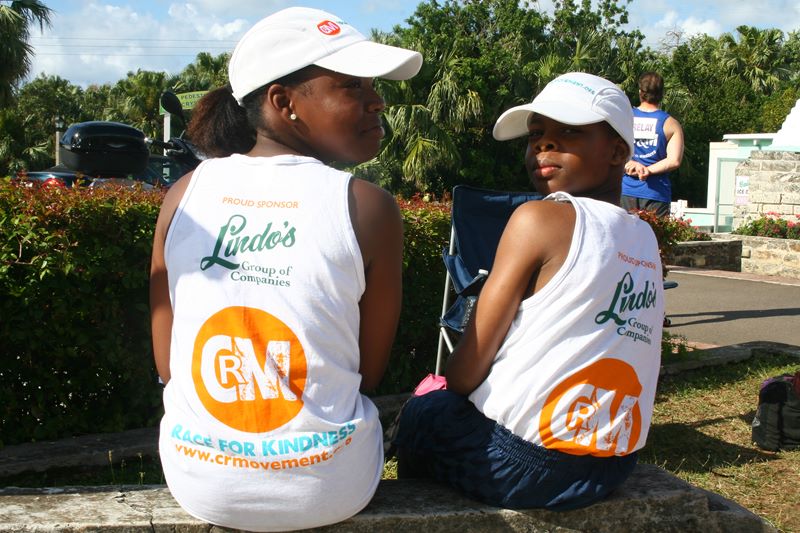 On the Girls Team were: Tayah Smith, Majestic Butterfield, Johari Laurence-Salaam and Kyjane Trott. Two of which were M1s and two were M2s. The Boys Relay Team consisted of four M2 students: Tariq Bean, Nadre' Tuzo, Kenyade McQueen and George Peets.
When asked why he ran, George Peets replied "I ran because I wanted to do…something different from other people". When asked about his favorite Chain Reaction assembly, he quickly said the one with "Flip…he had to train and believe in himself". Flip is an American Ninja Warrior athlete who trains year round to compete in his highly competitive sport. During his assembly, he spoke about how he has to train hard to reach his goals and be who he wants to be.
Dellwood Middle School's whole student body worked hard to raise around $3000 for their school's Chain Reaction Movement which works to counter bullying with acts of kindness.
Utilizing exciting and motivating assemblies and school clubs, called Teams, Chain Reaction Movement works hard to engage the students in reaching out to others and encouraging the people around them by starting a chain reaction of kindness in the school that spreads out to the whole of Bermuda.
Ms. Richards said that the Teams were "alive and well" this year and "very, very busy…I was pleasantly surprised when someone came to me at Christmas with a little goodie bag of cookies and things from the Target Letters Team." Each Team collectively works on a project of their own design through the year that encourages members of the school body or school staff. The Target Letters Team writes encouraging notes.
Tayah Smith, an M2 from the Girls Relay Team, said that she was a member of the Dream Team this year. She said they "design stuff and hung posters" throughout the school year to promote kindness in the student body.
Ms. Clarke, Dellwood Middle School's Health and Gym teacher helped get the students ready to run the race this year. She said of Chain Reaction's impact on the student body: "I am not really involved with Chain Reaction but I will tell you this; I have been seeing some really good work here…and even though these children are not perfect…I have been very pleasantly surprised at how caring these children are and I know that Chain Reaction must have some impact on that."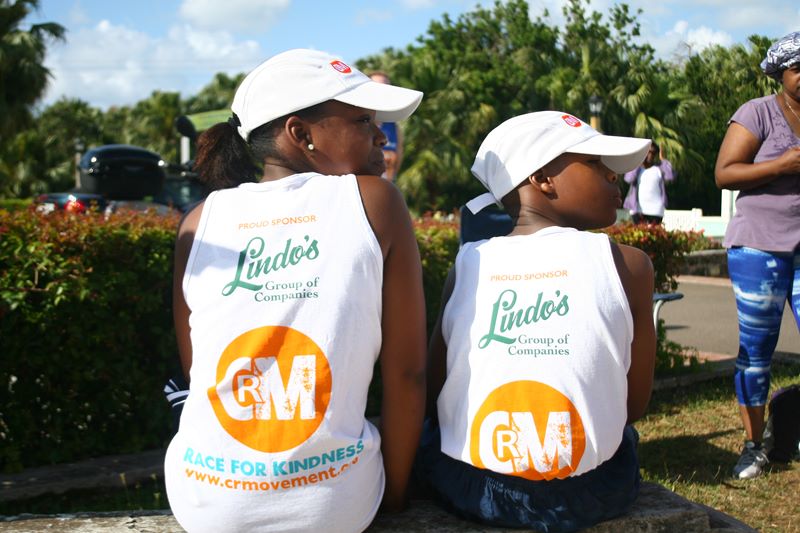 Each Chain Reaction program costs on average $35,000 per year per middle school and about $40,000 per year per high school. The student body raised about $3000 for their school during the Appleby Bermuda Day Half Marathon.
Also running for their school's Chain Reaction Movement were The Berkeley Institute and Cedarbridge Academy. Chain Reaction Movement is also engaged in Sandy's Secondary School and Clearwater Middle School with the view of expanding in the 2015/2016 school year.
Chain Reaction Movement wishes to thank Lindo's Group of Companies for their support in making this fundraiser possible.
If you would like to support any of these school's Chain Reaction Movement programs, please call the Chain Reaction Office at 232-4246 or email them at info@crmovement.org.
Read More About