Guests at Coco Reef Bermuda were invited to join hotel staff in the lobby for a karaoke competition during Hurricane Joaquin, which lashed the island throughout the day and night on Sunday.
Guests passed the time dancing and singing throughout the night as they waited for the worst of the weather to pass.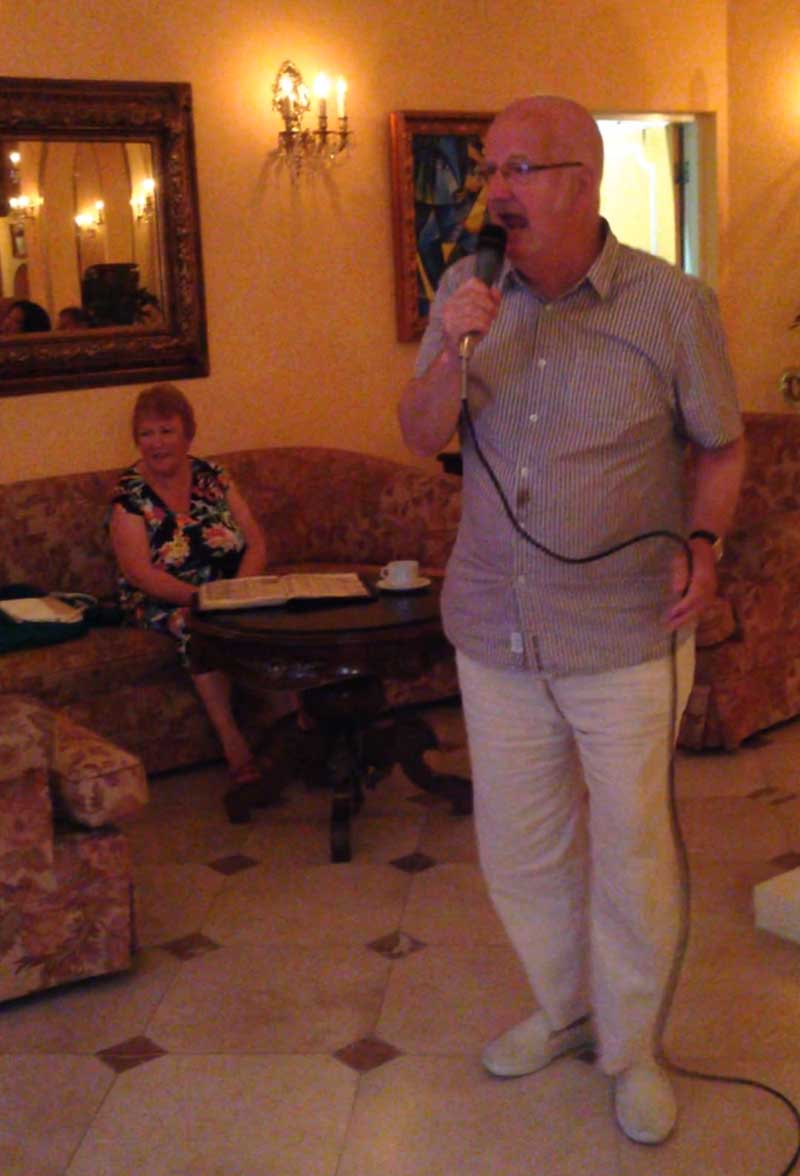 Along with the karaoke competition, guests were offered happy hour drink prices throughout the night.
Vince Angelo, General Manager of Coco Reef Bermuda, says, "We had a lot of fun singing and interacting with the guests on Sunday. While the safety of our visitors and employees is paramount, we are proud of our team for also keeping guests entertained during what could have been a terrifying experience."
Mr and Mrs Miller from Glasgow, Scotland were the winners of the karaoke competition and were delighted to participate.
The property received no damage from Hurricane Joaquin this past weekend. The resort remained operational throughout the hurricane.
Read More About
Category: All, Entertainment, Music