For the twelfth consecutive year, Coco Reef  Tobago —  which is owned by Bermudian hotelier and developer John Jefferis – has been awarded the World Travel Award for the "Caribbean's Leading Hotel".
The resort won the award after beating out 14 other respected nominees from across the Caribbean including the Four Seasons Resort Nevis, West Indies; Parrot Cay by COMO, Turks & Caicos; Sandals Emerald Bay Golf, Tennis and Resort, Bahamas; as well as resorts in Anguilla; Barbados; Antigua; St. Vincent & The Grenadines; St. Bart's; Jamaica; and St. Lucia. Coco Reef – Tobago was also named Tobago's Leading Resort for 2015 for the twelfth straight year, and was nominated for the 2015 World's Leading Hotel.
The World Travel Awards were established in 1993 to acknowledge, reward and celebrate excellence across the global travel and tourism industry and have been described by the Wall Street Journal as the Oscars of the travel industry. Winners of the prestigious awards are considered trailblazers in the industry and examples of excellence in hospitality.
Winners are determined by online votes from travel professionals and tourists. In 2015, more than 650,000 votes decided the winners in various categories.
At The World Travel Awards presentation President and Founder  Graham Cooke said: "Coco Reef – Tobago has won the award for twelve years in a row for good reason; Coco Reef – Tobago is a shining example of excellence in hospitality and service They have more than earned this honour every year. John Jefferis is one of the true pioneers of Caribbean tourism."
"I am extremely honoured to receive the 2015 World Travel Award on behalf of our outstanding Coco Reef – Tobago team led by General Manager, Eric Feniet. It is most gratifying that our hardworking management and staff at Coco Reef – Tobago have received this award for the twelfth consecutive year." said Mr. Jefferis, who accepted the award on behalf of the Resort.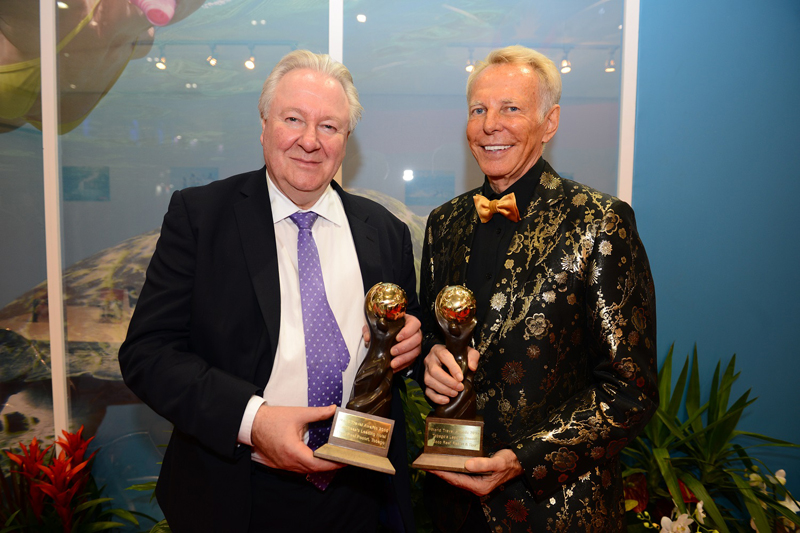 Mr Jefferis added, "I have considerable funds invested in Coco Reef – Tobago and continue to invest millions of dollars to further upgrade the Resort.
"However, in spite of the substantial amount of money that has been spent on the property, our guests continue to tell us their most memorable experience during their vacation at Coco Reef is the friendly, courteous and professional staff who continue to provide outstanding service at the hotel.
"The fact that this has been acknowledged for so many years with this award proves that we are successful in our goal to provide our guests with a truly memorable vacation."
Mr Jefferis commenced the design, financing and construction of Coco Reef – Tobago in 1992. The Resort, which opened in 1996, features 140 rooms, suites and villas, with beautiful views of its own private white sand beach and 10 acres of beautifully manicured tropical gardens.
Mr. Jefferis opened Coco Reef – Bermuda in 2004, and is also engaged in the acquisition of another Caribbean Hotel.
Read More About