BT Ireland announced that it has signed a major new partnership agreement with LinkBermuda to provide data centre, network and infrastructure services to their global customers, initially from BT's Dublin data centre and LinkBermuda's facility in Bermuda.
"Following a comprehensive market review by LinkBermuda in its search for a data centre partner, BT was selected on the strength of its global capability, local expertise and its range of ICT services," the announcement said.
"In addition to the provision of direct BT services, the agreement also facilitates the provision of connectivity to Microsoft Azure and Amazon cloud services via the BT global network."
David Caldwell, CEO, LinkBermuda Ltd. and Mark Fagan, Head of Datacentre Services, BT Ireland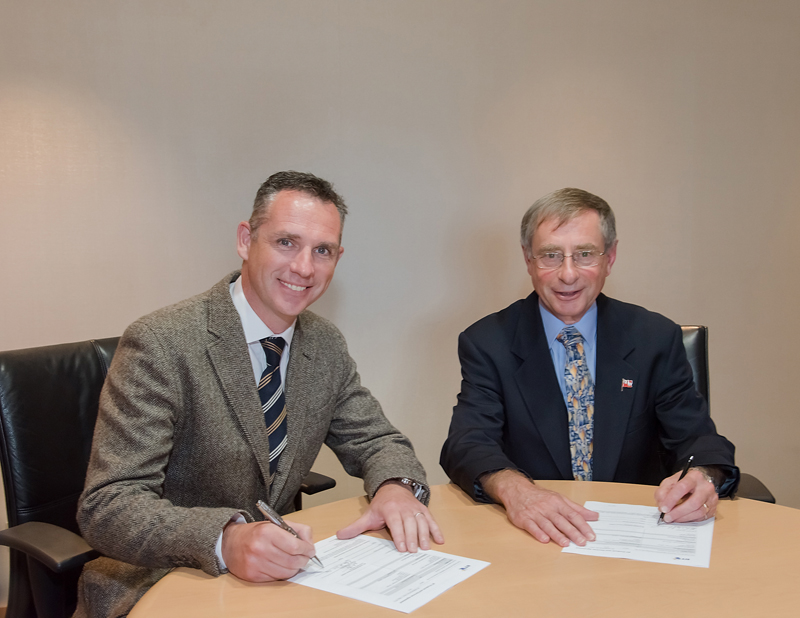 "As Bermuda's leading data centre, networking and IP solutions provider, LinkBermuda strives to continuously build on this base to provide Bermuda with world class global services", said David Caldwell, CEO LinkBermuda Ltd.
"Partnerships like this demonstrate LinkBermuda's global reach and further enhance our ability to offer endto-end services to our global customers based in Bermuda, a number of whom have operations in both Bermuda and Ireland.
"By teaming up with BT Ireland we are able to offer very competitive data centre and network products in several markets while maintaining central billing here in Bermuda."
Shay Walsh, managing director of business, BT Ireland added, "As a global leader in networked IT services, we can provide global connectivity to 197 other countries and territories and connect our customers to our 48 data centres around the world.
"It's this end to end global capability, coupled with our local skills and partnerships with other leading technology brands, which will help us support LinkBermuda in delivering for its customers. We look forward to building on this capability in the coming years."
This partnership enables BT Ireland and LinkBermuda to extend their combined capabilities worldwide to their existing customers for the end-to-end provision of data centre, computing, infrastructure and telecom services.
For more information on LinkBermuda's Internet offerings and the associated DDOS product, please contact us at 297-7000.

Read More About
Category: All, Business, technology