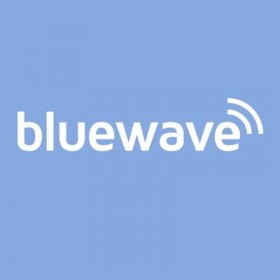 Telecommunications Network Ltd [East End Telecom] today announced that it will become the island's newest internet service provider [ISP] via its new company, Bluewave Bermuda, saying that Bluewave Internet "will provide affordable, reliable, high-speed internet to residents and businesses in Bermuda."
Chief Executive Officer Nick Faries said, "Bluewave Internet will offer high-speed island-wide Wi-Fi, a community-focused sales approach and deliver top-tier customer service and support. By entering the internet sector, Bluewave will usher in much needed competition, system reliability and value for money that will tremendously benefit the Bermudian community."
Chief Technical Officer Jamie Thain said, "Bluewave Internet intends to be Bermuda's ISP technological leader through the utilization of WISP technology that will provide fiber-like speeds over the air. Our system will also deliver resilient high-speed corporate internet."
Mr. Faries added: "We expect to be operational and hiring front-line staff in the next few weeks. As a proud Bermudian, I am committed to creating jobs for Bermudians whenever possible.
"When we cannot find a trained Bermudian, our strategy will be to hire a local graduate with the potential to learn the ropes from our international partners and on-island technical experts.
"I want to develop those new Bermudian college and university graduates into the management and technical core of the company. Bluewave is going to provide some wonderful opportunities for graduates seeking their first employment opportunity."
"Bluewave, a Bermudian-owned company, already successfully tested 100Mbps to residential homes during its pilot phase," the company said.
"In the interest of transparency, to offer the best customer experience and ensure 100% system reliability; Bluewave will roll out its service on a neighbourhood-by-neigbourhood basis.
"The company's website will allow potential customers the ability to see when their community can access the service. Once Bluewave Internet is in their neighbourhood, they can sign up online or if they are extremely eager, they can add their name to the waitlist for their area. It is anticipated that 95% of the island will have access to Bluewave Internet by May 2017 or before.
"Bluewave Limited's parent company, East End Telecom, a wholly owned subsidiary of East End Group Ltd. [EEG], is the leading public safety and wireless communication provider in Bermuda.
"East End Telecom has been in operation for over 40 years. Its main customers are the Bermuda Police Service, the Bermuda Fire Service, and the Bermuda Government for which it provides mission critical wireless radio communication systems, engineering services, plus maintenance and support.
"East End Telecom is the Motorola representative for Bermuda, operating two Motorola radio networks. It also provides commercial radio services on its Hytera DMR digital radio network, real time GPS automated vehicle location services, pagers and microwave and Ultra-High Frequency [UHF] backhaul services for other carriers.
"East End Telecom was the first local company to offer GSM cellular service, inbound and outbound roaming and 2G data service. This GSM network was later sold to AT&T Wireless and is today owned by Digicel Bermuda. It continues to maintain a fully functional radio infrastructure on six major tower sites throughout the island, as well as microwave and UHF backhaul for their own radio systems and their customers."

Read More About
Category: All, Business, News, technology