Bermuda's Jessica Lewis has just achieved a personal best time the in 800m semi-finals at the IPC World Championship taking place in Qatar, crossing the line in a time of 2:03.40.
She placed 6th in the 800m semi-finals so will not advance to the finals, and now concludes competition in Qatar.
The 22-year-old athlete represented Bermuda in four races; competing in the 400m, placing 4th in the 200m and capturing the bronze medal in the 100m, which marks the first  IPC World Championship medal ever won by a Bermudian.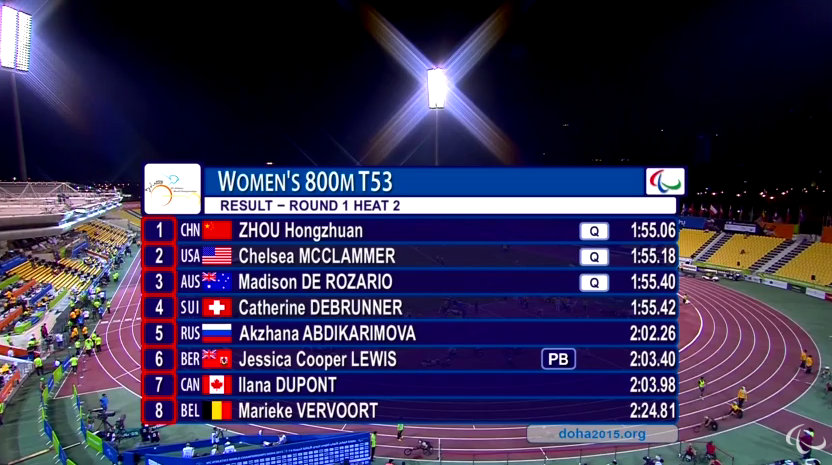 The IPC World Championships — which is taking place in Doha, Qatar — features around 1,300 athletes from 90 countries.
Read More About