Billboard's Reggae Top 10 list currently has a strong Bermudian presence, with Mishka's album 'Roots Fidelity' and the 'Blue Dreamz' EP by Collie Buddz ranking at number four and number seven, respectively.
Mishka began his 'Roots Fidelity' project with a crowdfunding campaign in order to create a "genre-specific, straight up roots reggae album."
No stranger to Billboard charts, Mishka's 2009 album 'Above the Bones' debuted at number one on the Billboard Reggae list, and the musician was named that year's Best New Artist in the singer/songwriter category by iTunes.
The Billboard chart featuring Mishka and Collie Buddz: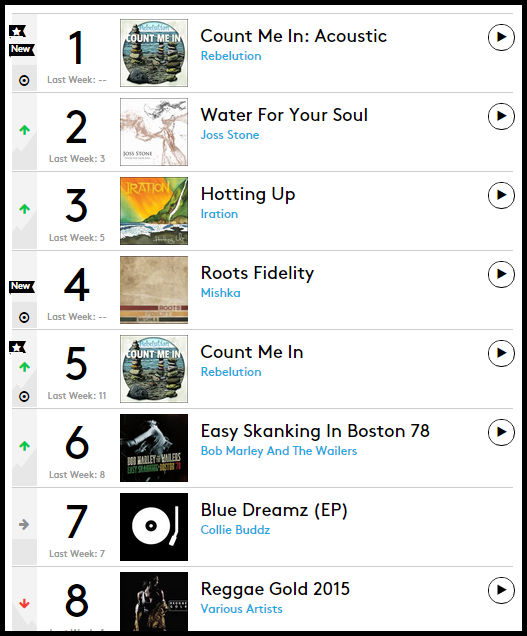 Collie Buddz 'Blue Dreamz' EP debuted at number three on the Billboard Reggae Album Chart, maintaining its top 10 position since.
Speaking about album's first single, which is about missing one's significant other, Buddz told The Fader, "Everyone can relate, whether it was a long day or a quick business trip.
"In my case, I'm gone for weeks at a time. It's beautiful, it's that little spice everyone needs in their relationship."
Collie Buddz 'Blue Dreamz' is available here on iTunes, while Mishka's 'Roots Fidelity' is available here on iTunes.
Read More About
Category: All, Entertainment, Music, News