Bodybuilder Ajaleon [AJ] Dill – a relative newcomer to the sport – has quickly found himself ranking well in competition overseas, placing second in the U21 Juniors Class of the Southeast Championships in Kent, United Kingdom.
That victory qualified the 20-year-old for the British National Finals Championship, in which he placed third overall.
Mr. Dill told Bernews, "I only recently got involved with natural bodybuilding in late May of this year; the federation I compete for is the Natural Physique Association."
AJ Dill [photo courtesy Infinite Creatography]: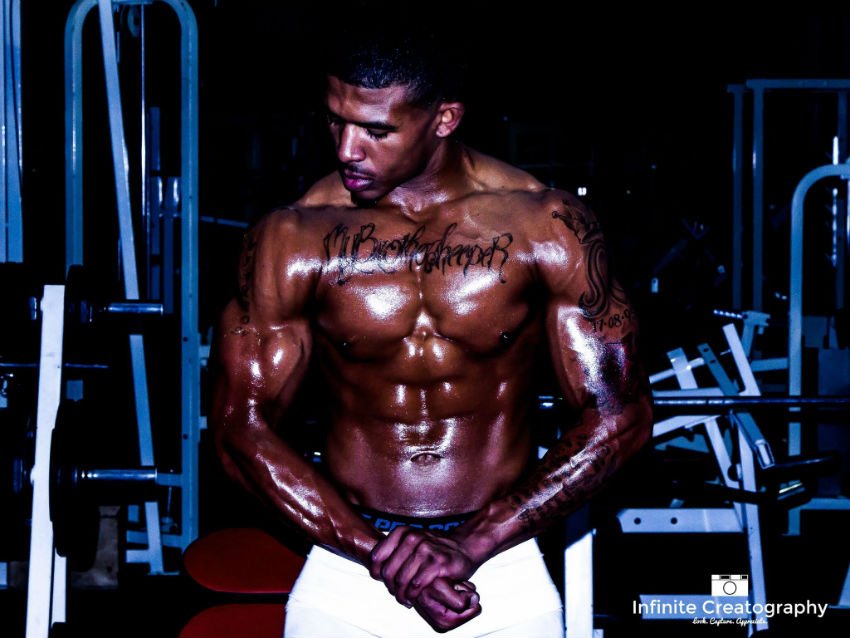 "At the Southeast Championships – also the qualifiers for the British Finals National Championships – I entered the competition in the U21 Juniors Class and placed second by a split decision, which led to my qualification to go on the to British Finals to face some of the best juniors in the nation.
"The experience was nerve-wracking as I had never been on a stage before, but the nerves were gone the minute I stepped on stage; it was a crazy feeling.
"My coach and I had decided to work on my conditioning, as that was one of the things that we decided we needed to improve on if I had a shot with the best in the nation. After four weeks of intense training and dieting, I brought what I believe was my best package to the stage.
"I was excited to show everyone my improvements and was hoping to place at least with the top five. My class was stacked with some really good physiques and had proven to be a real battle on stage as everyone had brought their best to this competition."
AJ Dill [right] at the British National Finals Championships: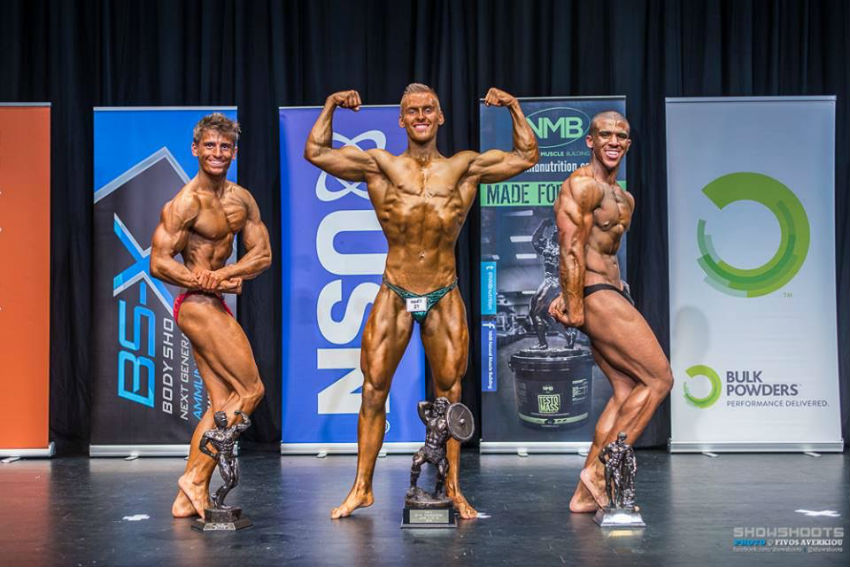 "In a very tough finals class, I ended up placing third overall, which was probably one of the best feelings I've ever felt; to know that I had the third best physique of all the juniors in the nation that competed in my federation was probably one of my greatest achievements.
"Going forward into 2016, I have already planned the next competition that I will be entering in and will begin training for it at the beginning of the new year.
"I also have begun my career as a personal trainer at PureGym, as I am a Certified Level 3 REPS qualified personal trainer, and I will be looking to grow that business and also help others who wish to get into the sport of bodybuilding by providing coaching and advice.
"My ultimate goals for 2016 are to bring home my first gold at my next show as well as a gold at the British Finals, and to be part of Team Britain when they compete at the Worlds in 2016."

Read More About