Seven of the eight Bermuda Athletes qualified for the finals during the IFBB Central American and Caribbean Championships [CAC] in the Bahamas, with Bermuda's Jamila Mallory winning the Women's Physique Overall title and qualifying for professional status within the International Federation of Bodybuilding and Fitness [IFBB]
The 2015 CAC Overall Champions, with Bermuda's Jamila Mallory on the left: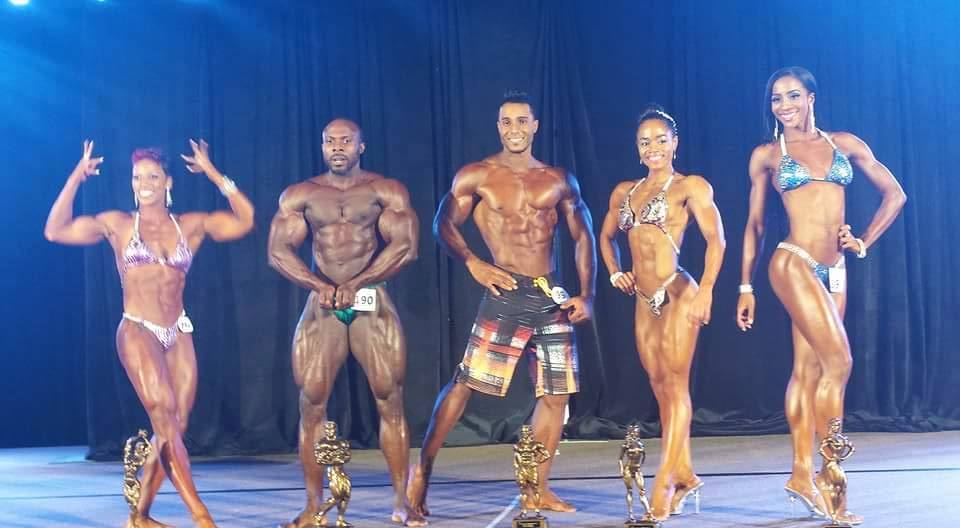 Zoe Roberts, Jamila Mallory, Tresca Trott, Tahmeaka Thomas, Nicole Tovey, Deon Brangman, Bernard Opoku all made into the finals.
Mallory went on to win the Women's Physique Division and claim a Pro Card, while James won the Men's Physique Division. Roberts finished in 3rd place competing in the Women's Fitness.
6 hour replay of the live stream of the event:

Read More About