Planning permission and building permits for the Artemis Racing facility at Morgan's Point were issued earlier this year, with additional phases expected in coming months as the Team completes the build out as part of its America's Cup preparation.
Yesterday the Minister of Home Affairs Michael Fahy visited the Morgan's Point site to check on the progress of the works.
Senator, Michael Fahy, Nussli Ulrich Stienen [Engineer], Pablo Mira [Artemis Manager], David Durham [Building Blocks], Bruce Lines, Nalton Brangman [Morgan's Point], Jeff Sousa, Chairman of the National Training Board.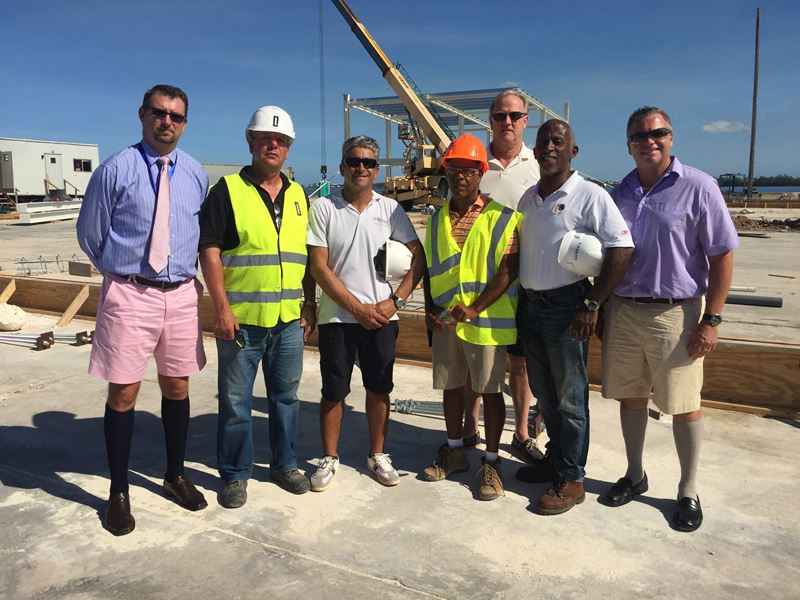 Minister Fahy said, "I was very pleased to meet several Bermudians working on the site and doing some excellent work. This is another step forward in our preparations for the America's Cup and beyond."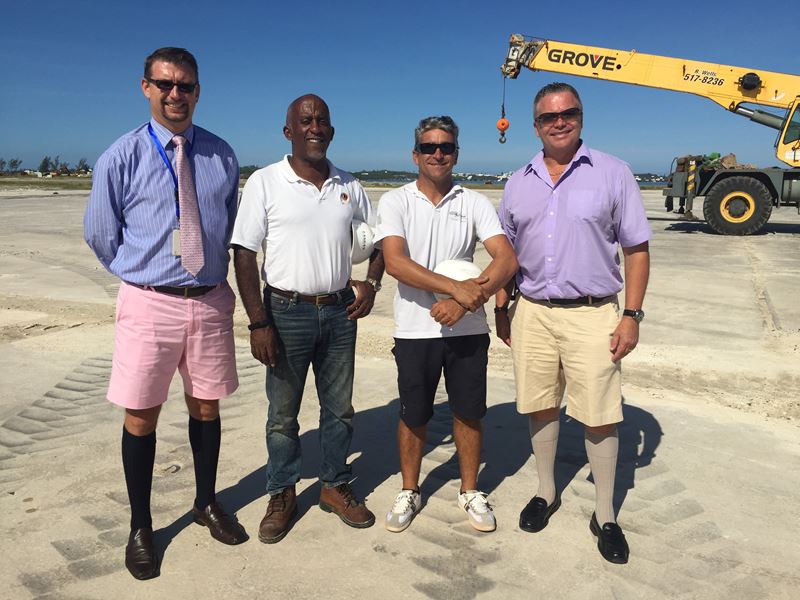 The Artemis project manager remarked on the professionalism of David Durham, the owner of Building Blocks who are carrying out some of the works as well as First Class Electrics among other contractors on site.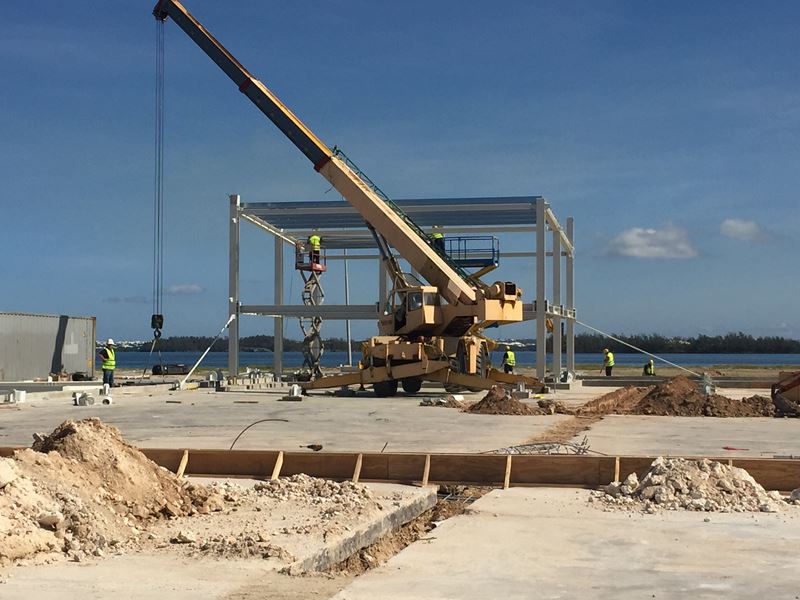 Read More About