Fresh off their victory at the recent Louis Vuitton America's Cup World Series event in Bermuda, the Artemis Racing sailing team has returned to San Francisco, but work is underway in earnest at their new home at Morgan's Point.
The team said that "Bermudians are playing a major role in supporting the team's efforts to be fully operational by the beginning of next year" and there will be "over 50 locals from 18 Bermudian businesses working on the erection and fit out of the new base at Morgan's Point."
Rendering #1 of the planned base at Morgan's Point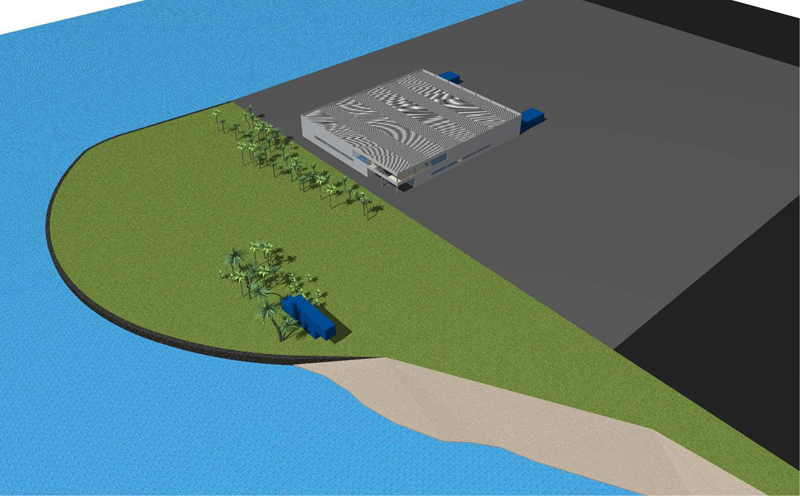 Team Manager, Iain Percy, said: "The Louis Vuitton America's Cup World Series Bermuda regatta was incredible and I'd like to thank everyone who supported us, and congratulate everyone who helped make the event such a success.
"I'm now back in San Francisco helping with our final preparations ahead of the move, but I was lucky to visit Morgan's Point last week and see all the progress that has been made."
"To get the opportunity to help the team during their training camp in Bermuda this summer, and then get a job working at the base in San Francisco, has been a dream come true," said Tristan Desilva from Somerset, who began working for the team earlier this year.
Rendering #2 of the planned base at Morgan's Point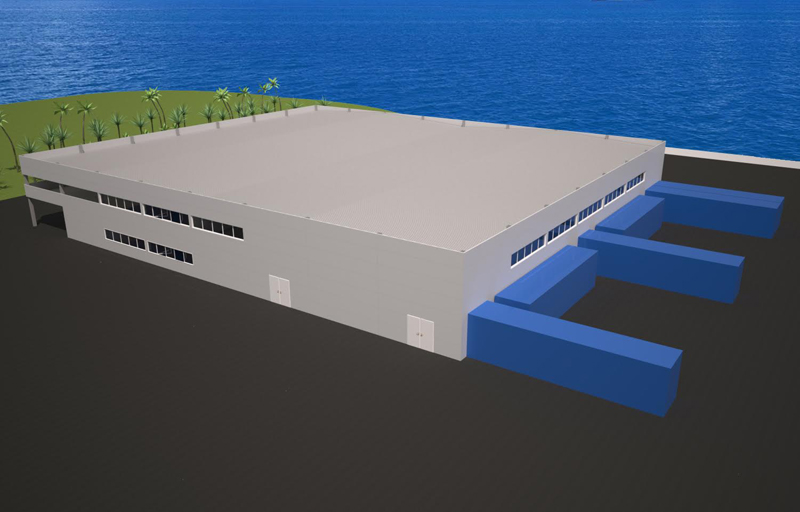 "My background is in tall ships and classic yachts, so working on the modern AC45s has been quite a challenge. I'm so fortunate to be working alongside Olympic sailors and champion boat builders, they're great role models and I'm learning so much. The work is really hard, but every time I see the boat come in, I just think wow, that's why I'm here, it's so cool to see these guys in action".
Minister of Economic Development, Dr. Grant Gibbons, stated, "I am delighted that the establishment of Artemis Racing's new base in Bermuda is well underway – and I would like to commend them for their significant efforts to include Bermudians and Bermuda businesses in both the construction phase and ongoing operations."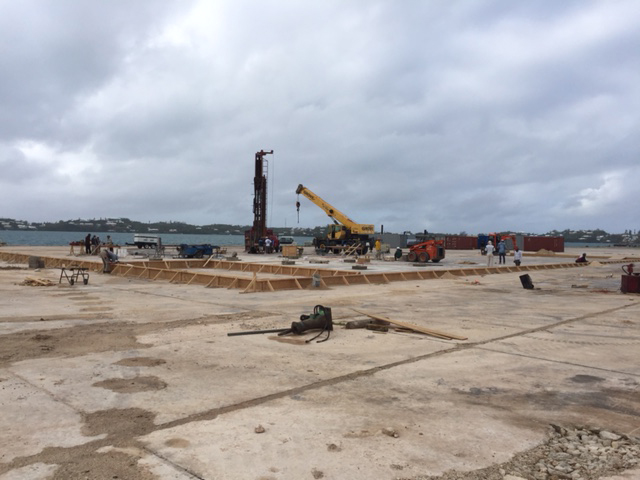 Craig Christensen, President & CEO of Morgan's Point commented, "We are thrilled to have the Artemis Racing base located here at Morgan's Point. This move from San Francisco is a huge undertaking and demonstrate Artemis Racing's commitment to Bermuda and providing opportunities for my fellow Bermudians."
Artemis previously said they hope to be fully operational at their Bermuda base by early 2016, saying "we hope that being based in Bermuda early will provide us with the best possible preparation ahead of the Louis Vuitton America's Cup Qualifiers in 2017".

Read More About