Kentucky Fried Chicken [KFC] recently concluded a successful campaign in support of the Bermuda Red Cross, where customers were encouraged to give out food vouchers instead of candy during the Halloween holiday.
For one dollar, packets of five vouchers were available from KFC, with each voucher redeemable for either an apple turnover, one order of french fries, or a chocolate chip cookie; the vouchers remain valid until January 31, 2016.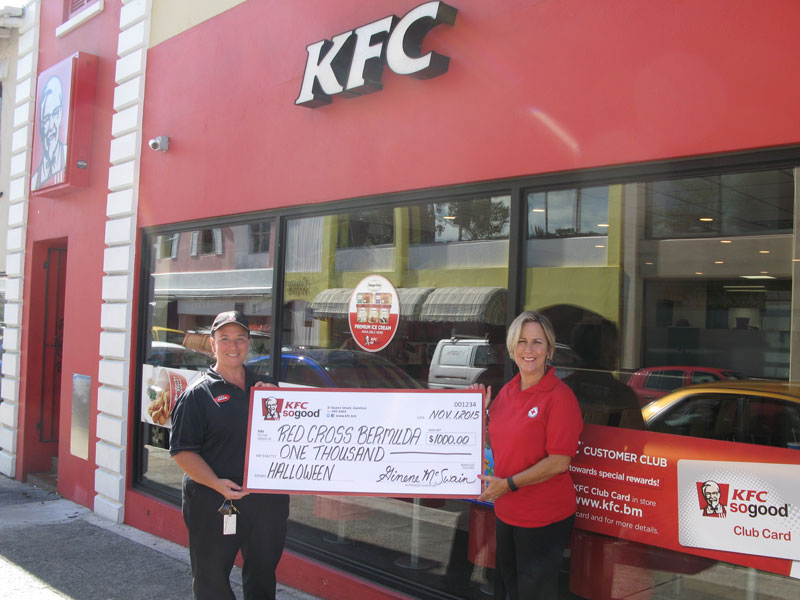 The vouchers proved popular, selling out in a little more than two weeks, well before Halloween.
A total of $1,000 was raised and donated to the Bermuda Red Cross from this campaign; the funds will be used to support local programs serving Bermuda's communities.
A Red Cross spokesperson said, "The Bermuda Red Cross extends its thanks to KFC and its customers for supporting the Red Cross. We would look forward to working with KFC in any future campaigns."

Read More About
Category: All