For the fourth year in a row, Bermuda-headquartered reinsurer RenaissanceRe has partnered with the Classic Lions to host a Junior Rugby Day for middle school students at the National Sports Center today [Nov 9].
Approximately 180 students from nine of the island's middle schools joined the event, which took place as part of World Rugby Classic Bermuda.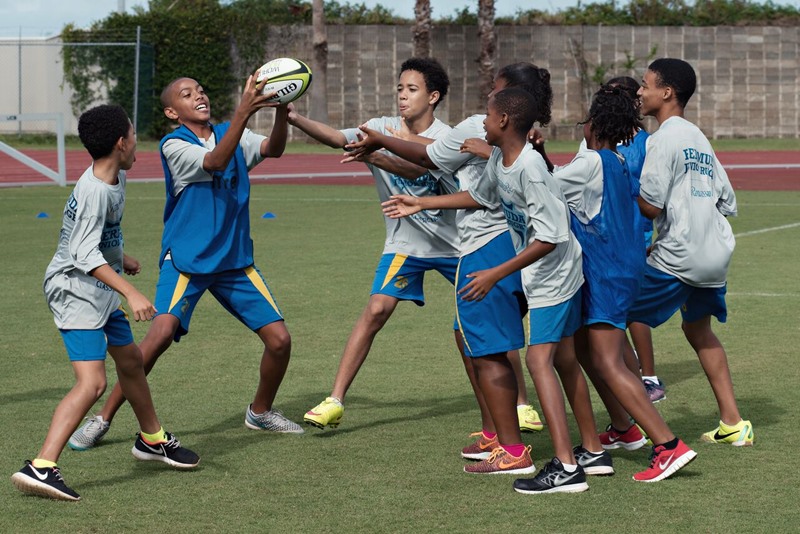 "We're excited to host another Junior Rugby Day for young people ages 10 to 14," said Kevin O'Donnell, President and CEO of RenaissanceRe.
"Students with an interest in rugby can benefit from a day on the field while also learning rugby skills and techniques from some of the world's best players."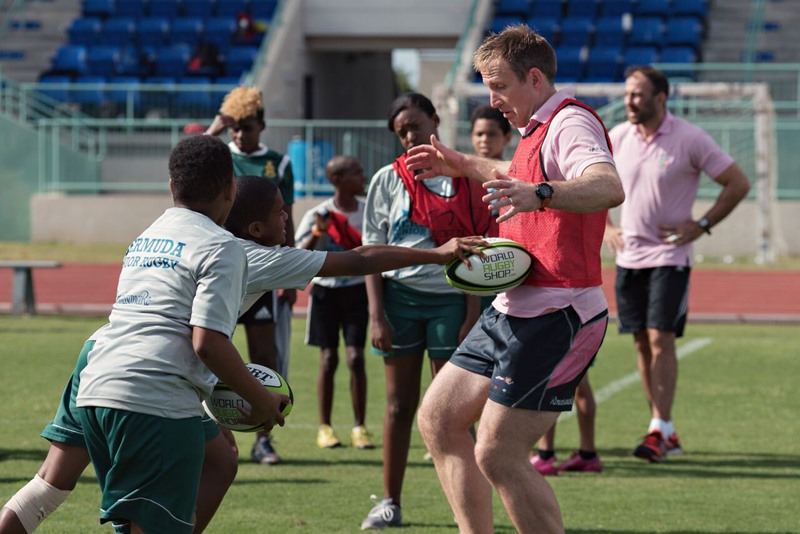 "Rugby is all about precision, focus and respect for one's team members – values that we believe are important both on and off the field.
"We appreciate the time and expertise that the Classic Lions players bring to this event, and we thank them for giving back to our island community in such a meaningful way."
"The Classic Lions team is made up of former international rugby players from England, Ireland, Scotland and Wales. Benjamin Breeze, a Lions player and CEO of the Bristol Rugby Community Foundation, has been a proud organizer of this event since its inception in 2012."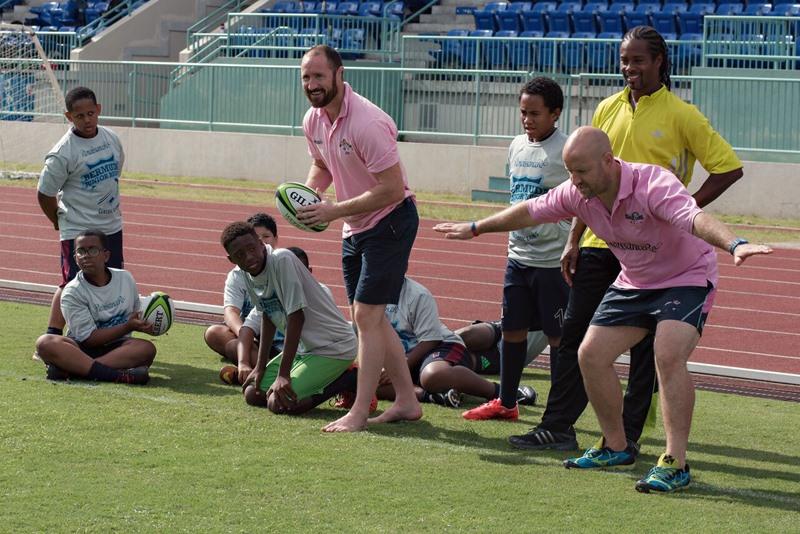 "Rugby has again shown its unique values and ethics to the world through Rugby World Cup 2015. It was a truly fantastic sporting event that demonstrated numerous examples of sportsmanship and humility, teamwork and progressive improvement.
"Here in Bermuda, the Classic Lions enjoy working with the island's middle school students and sharing some of these traits along with our collective love of the game.
"Once again, we thank RenaissanceRe for their ongoing sponsorship of rugby balls, t-shirts and lunches for participating students."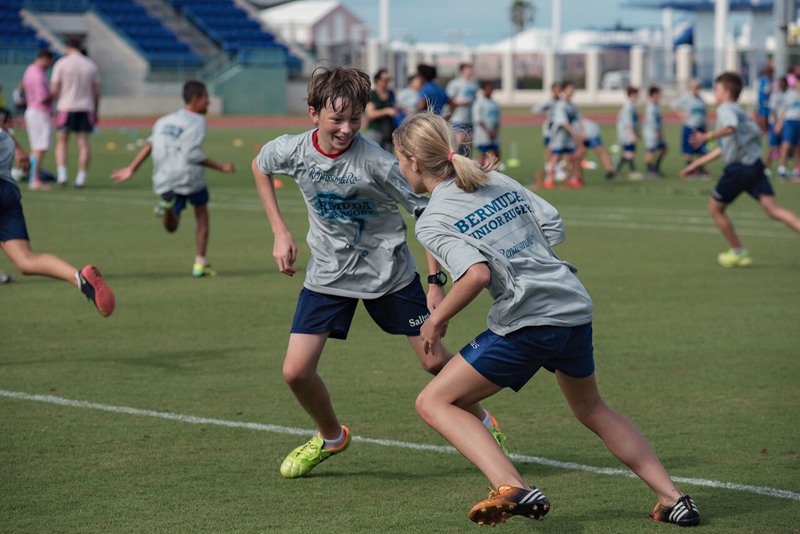 - Photos by Amanda Temple

Read More About