The Bermuda Zoological Society [BZS] said they would like to recognize and thank the Cox family, owners of the Waterfront Group, for their  donation of a Boston Whaler with a fuel efficient Mercury engine to Dr. David Wingate so that he may continue to contribute to conservation in Bermuda.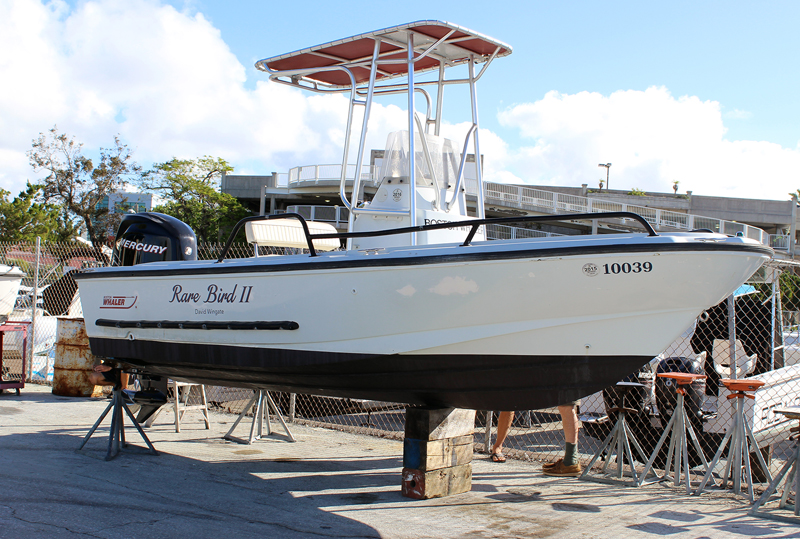 Dr. Wingate has been conducting his field work using his current boat, Rare Bird, but due to the older boat's deteriorating condition, the Cox family are pleased to donate the Boston Whaler, which has been named Rare Bird II.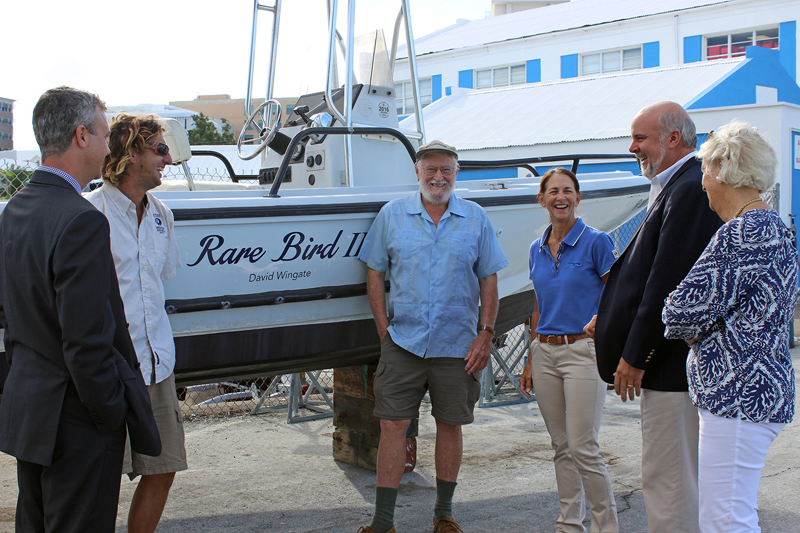 Mr. William Cox, President of the Waterfront Group, stated, "We are delighted to be able to provide Dr. David Wingate with this Boston Whaler – the Unsinkable Legend, so that he may continue his lifetime commitment to conservation efforts on the Bermuda Cahow, the Common Tern and more recently the development of Trunk Island in Harrington Sound as a 'living classroom' and nature reserve.
"We recognize that Dr. Wingate's work is extremely important to Bermuda, and are honored that we are able to provide him with a means to pursue his life's work."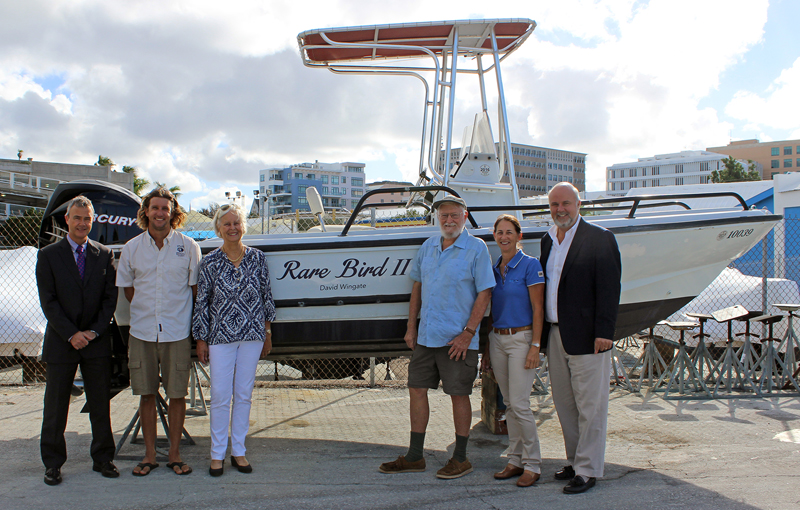 The BZS said they would also like to thank the Team Members of PW Marine for their hard work and expertise, which was needed to have the boat ready for launch.

Read More About
Category: All, Environment, News