'Dream it, Believe it, Achieve' was the theme of the annual prize-giving ceremony recently held at the Berkeley Institute, with Principal Dr. Phyllis Curtis-Tweed commending the dedication and commitment of faculty and staff and the hard work of students.
She stated that her personal vision for the school "is to develop a positive, caring, and safe learning environment, in the context of a distinctive history and legacy, that promotes excellence, provides paths to success for all students, promotes the understanding of potential and encourages the development of personal agency to realize that potential."
Berkeley students participate in prize-giving: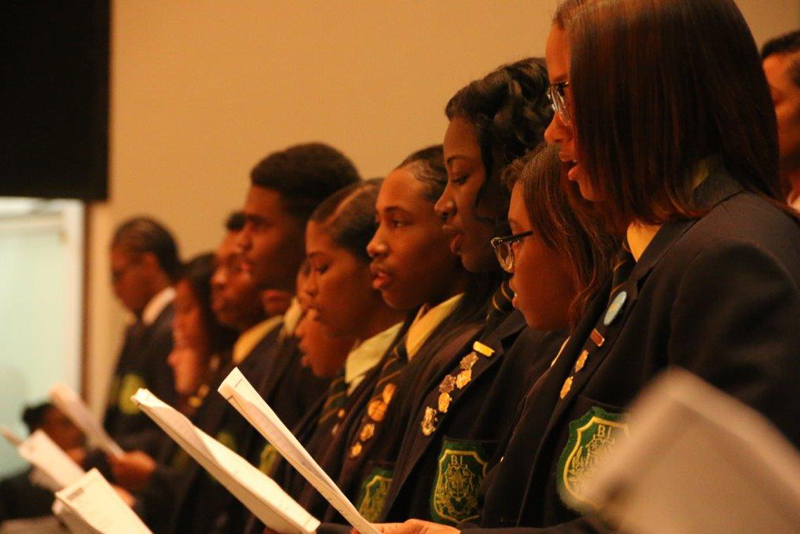 The Principal also described the progress that has been made with student accomplishments over the past 22 months, including increases in IGCSE accomplishments, enrollment in AP courses, and the dual enrollment program with Bermuda College.
Dr. Curtis-Tweed said, "Whenever we measure ourselves by what someone else does, we limit what we can attain. At The Berkeley Institute, We dream big because our yardstick is not the accomplishment of others but our own potential… Our achievements are evident and on the rise."
Mr. Craig Bridgewater, Chair of the Berkeley Board of Governors, announced that commensurate with the higher level accomplishments of Berkeley students, the school is implementing, effective immediately, an Honours and Advanced Honours certificate.
Eligibility criteria for the new Honours programme include high GPA attainment combined with the acquisition of IGCSE qualifications at the Honours level, and the accumulation of Advanced programming and/or college credits at the Advanced level.
Senior student and Deputy Head Boy Kyrsten Burrows receives the Dr. Clifford Maxwell Award for Mathematics: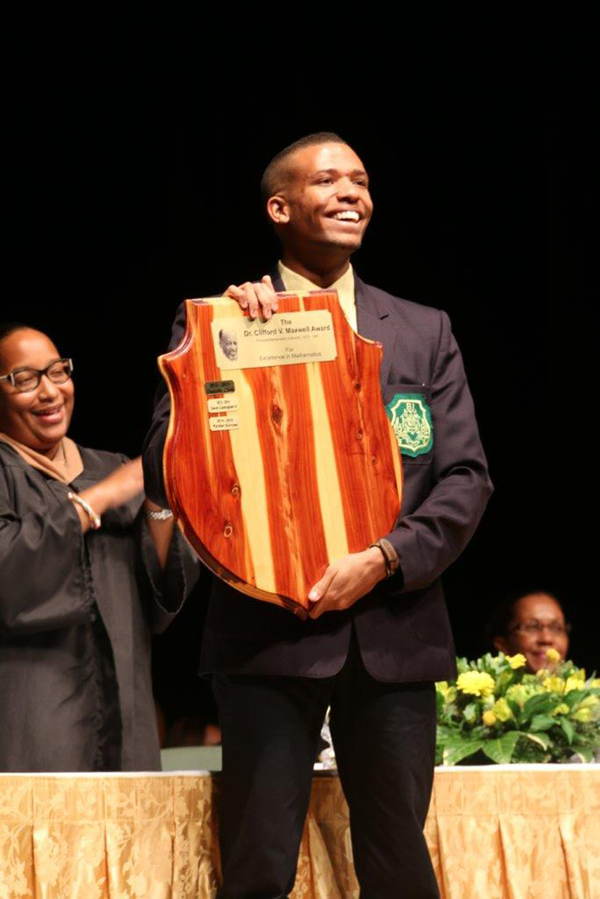 A spokesperson said, "Keynote speaker, Dr. Anne' Foggo Osseyran, class of '99, admonished students 'not to follow but to lead.' She told them that 'you are a big deal' and that they must understand their self-worth and must be intrinsically motivated to accomplish their goals.
"Honour Roll Students featured prominently in the program. The welcome was given by Jay-Quan Dill, opening prayer was rendered by Amalia Smith; Nia Dailey introduced the speaker, Tori Cariah made a special presentation to the speaker; and the vote of thanks was extended by Chanara Rookes-Smith.
"Kyrsten Burrows provided remarks and told students to learn from their failures. He also spoke of the importance of believing in yourself and surrounding yourself with positive and supportive people.
Dr. Phyllis Curtis-Tweed presents the Comparative Religion and Ethics subject prize to S4 student Zaire Deshields-Outerbridge: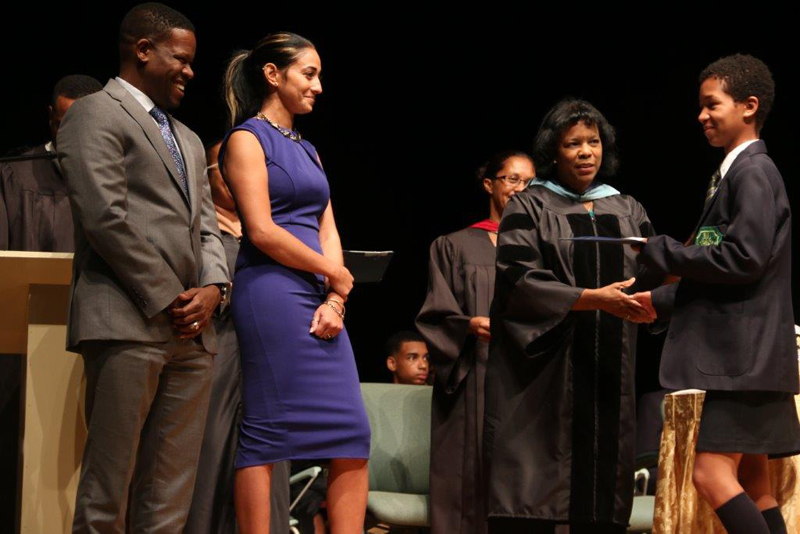 "155 students received prizes for accomplishments in IGCSEs, individual subjects and Honour Roll attainment. Special pins were awarded to Prefects, Sports House Captains, the Student Council and Peer Mediators. Special awards were also given for Citizenship and Character.
"Event organizer, Deputy Principal Nadia Robinson closed out the program with thanks and a quote, saying 'all our dreams can come true, if we have the courage to pursue them.'"

Read More About