In highlighting the recent accomplishments of Berkeley Institute students — which included a 92% pass rate for the 296 Berkeley students who sat IGCSE/GCSE exams — the school said "Berkelyites continue to excel academically and display amazing talent and leadership potential" and are "on pathways to success."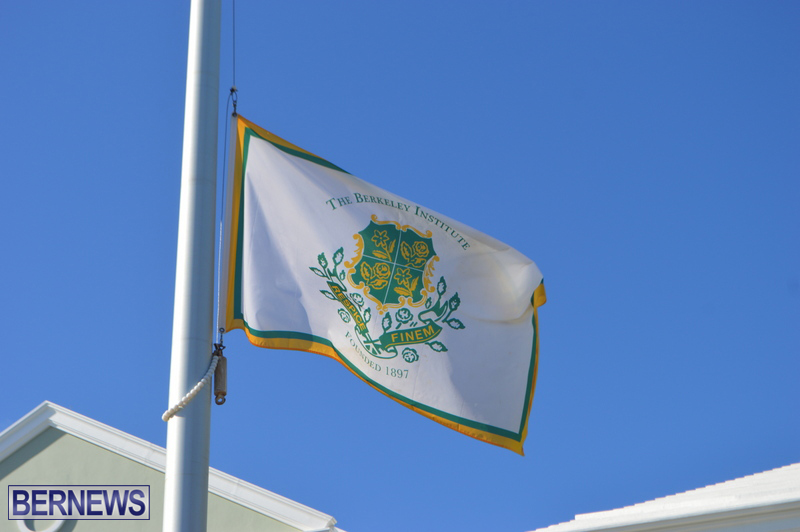 "The establishment of The Berkeley Institute was ground-breaking and extraordinary 118 years ago in its mission to provide a quality education for all, regardless of race and gender," the school said.
"Initially, 'all' had some tacit limitations and referred to those who could afford tuition and those who could pass the entrance examination. Once, a selective or elitist institution, The Berkeley Institute is today a comprehensive, aided-school with doors open to all students regardless of ability.
"The Berkeley Institute is the largest senior school on the island, boasting a student population of 729 students, as of September 2015. This academic year, 296 Berkeley students sat 602 IGCSE/GCSE exams [3-5 times as many students as tested in the private schools].
"The pass rate for this number of students was 92% A*-G. This is quite phenomenal given that the school does not select test-takers and everyone is required to test by the Ministry of Education.
"There was also an increase in the number of students who attained an A*-C in any given subject. Last year, there were 40 students in this category and this year 172 students achieved a pass rate of A*-C in at least one subject.
"This is exciting results for students, parents/guardians, and for the school's hardworking and dedicated faculty and staff. These results speak volumes to the possibilities of public education and specifically of The Berkeley Institute to promote student success.
"The Berkeley Institute's commitment to students is to provide pathways to success for all. For some students, success means being equipped to join the workforce upon program completion, for others it may mean attending vocational training and for others yet, it will be mean embarking on a university career with multiple degrees in sight. For all students, success should ultimately encompass making a significant and unique contribution in local and/or global communities.
"Since January 2014, The Berkeley Institute has collaborated with Bermuda College and the Ministry of Education to enable eligible students to earn an associate's degree while completing senior school. Last year, two S3 students certified their high school programme by the end of June 2015 and will graduate in June 2016 with both an Associates' degree and their high school diploma.
"As of fall 2015, an additional ten S3 students have entered that pipeline as senior school students at The Berkeley Institute who are simultaneously full time dual enrollment students at Bermuda College. This programme will continue to grow.
"The Berkeley Institute now also offers AP courses in English Literature, English language, Biology, French, and Calculus. The school is phasing in additional AP courses with the goal of creating an Advanced Programming Center to provide opportunities for academic excellence in the public sector.
"Students at The Berkeley Institute continue the legacy of the school's extraordinary mission by taking advantage of these great opportunities. Berkelyites continue to excel academically and display amazing talent and leadership potential; they are on pathways to success."

Read More About