Her Majesty the Queen has recognized Charles Henry Webbe and Linda Wilma Maureen Paynter in her New Year's Honours List 2016.
The announcement said, "Queen's Certificates and Badges of Honour Mr. Charles Henry Webbe: For the promotion of Bermuda [locally and abroad]
Veteran journalist Charles Webbe has dedicated his entire career to the promotion of Bermuda. Trained at the Thomson Foundation School of Journalism in Cardiff, Wales, he has worked in the UK and also for various local media outlets including the Mid-Ocean News, DeFontes Broadcasting and ZBM.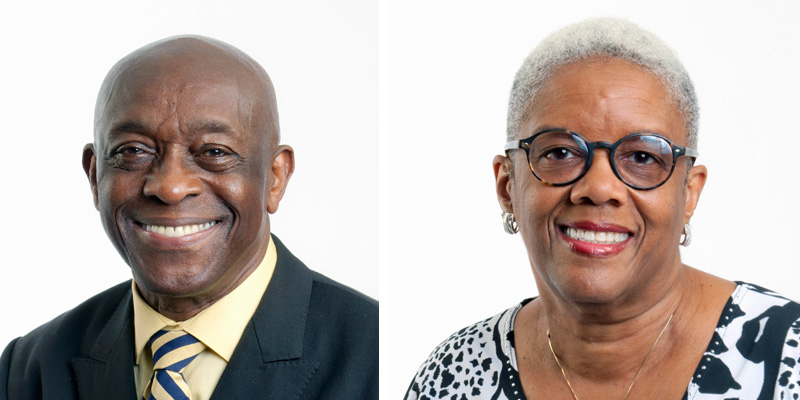 "It's his career in tourism however where he has made the most impact. His work with the Trade Development Board and later the Department of Tourism spanned 34 years. During his career in tourism, he served as the Manager of Public Relations, hosted numerous travel journalists and celebrities at the home he shares with his wife, Carolyn.
"Upon his retirement, he returned to journalism as a news and feature reporter creating such memorable programmes as Tourism in Focus and People and Places. An avid cook and art collector, he broadcasts the Sunday service at the Anglican Cathedral, where he has served as a vestry member and people's warden.
"Mrs. Linda Wilma Maureen Paynter: For services to the community. Linda's career in philanthropy began in 1978 while employed at the King Edward VII Memorial Hospital. During her service, Linda assisted countless patients facing adverse medical challenges.
"She created Linda Paynter Productions and over the years her organization hosted numerous benefits, fund raisers, musical and theatrical concerts and events aimed at generating and contributing funds to help those in need.
"For her community efforts Linda has received awards, accolades and commendations for her creative work and her selfless acts of kindness which have made a memorable difference in the lives of so many in Bermuda."
Read More About