The Bermuda Tourism Authority has unveiled a new sailing section on its website and updated the Sailing Race Calendar, revealing a few changes over the next 18 months for nautical tourism.
The newly added M32 Winter Series, which debuted in Bermuda earlier this month, has adjusted some of its dates.
Additionally, the Antigua Bermuda Race in May 2017 appears on the calendar for the first time. Travellers can find the updated race calendar online at gotobermuda.com, along with information about local marinas, boat charters and maritime regulations.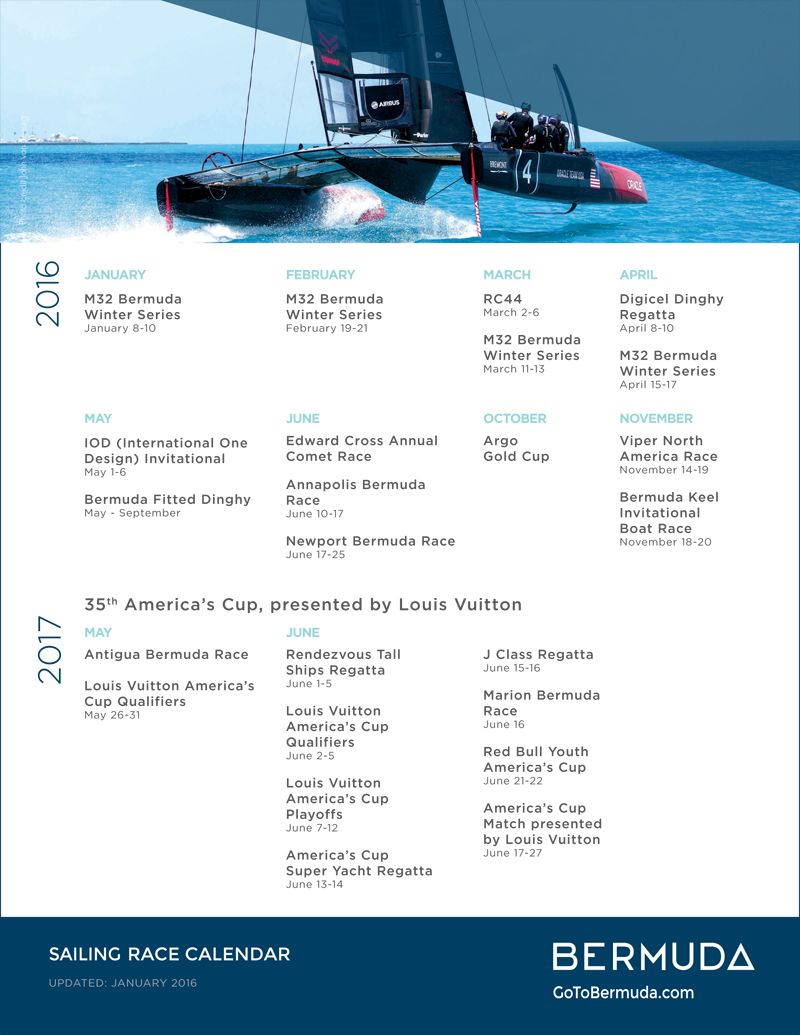 The next first-time Bermuda regatta on the calendar is the RC44 event which is scheduled to begin March 2, 2016.
BTA CEO Bill Hanbury said: "We worked particularly hard on securing the RC 44 event because it 4 is quickly becoming one of the most elite, most sought after regattas on the planet."
"Existing sailing events like the Newport Bermuda Race, Annapolis Bermuda Race and Marion Bermuda Race are expecting to see an increase of visiting participants as a result of the excitement surrounding the America's Cup, presented by Louis Vuitton," the BTA said.
"In the coming days the local community will hear of opportunities to get engaged with the world class sailing events on the Sailing Race Calendar."

Read More About