After netting his fourth goal in three games in the West Ham United Development Team, 19-year-old forward Djair Parfitt-Williams said he was "delighted" that his hardwork is paying off.
Speaking after scoring two goals at Fulham on Friday January 22nd, he said "I'm delighted of course, I mean, I'm scoring goals and providing a few assists so I'm doing well.
"I think for me, and the team, we are all confident. We're winning games, we're passing it well, and we're doing very well in general."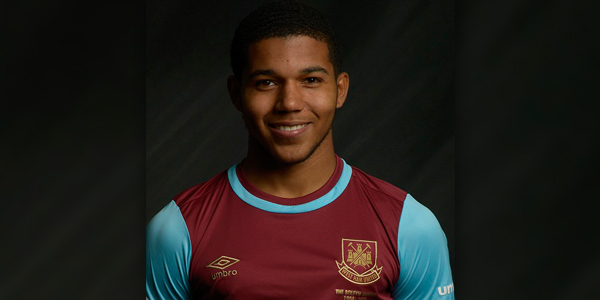 Having made his first team debut in the early rounds of the Europa League campaign, Pariftt-Williams had to be patient for his first goal of the season – a neat finish away at Exeter City's U21s.
Now, with four to his name in the last three games, he is certainly playing with renewed confidence: "I work hard and do the best I can do every day, everyone here does that's why we are playing as well as we are.
"I'm not sure what it is that I'm doing differently, maybe that extra bit of hard-work, thankfully it's paying off now."
"We did the same thing last week as well, coming back from a goal down. I think that's the best sign of our confidence that we're able to keep passing it around even if we're losing, knowing that we're good enough to create chances and win games."

Read More About