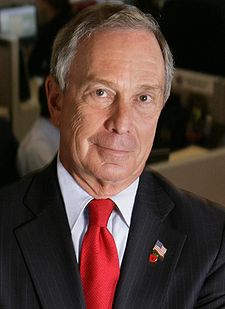 Former New York City Mayor and regular Bermuda visitor Michael Bloomberg is considering a third-party bid for president and would be willing to spend at least $1 billion of his fortune on it, according to the New York Times.
The Times reports that Mr Bloomberg has instructed advisers to draw up plans for a potential independent campaign in this year's presidential race.
"His advisers and associates said he was galled by Donald J. Trump's dominance of the Republican field, and troubled by Hillary Clinton's stumbles and the rise of Senator Bernie Sanders of Vermont on the Democratic side," the report said.
"Mr. Bloomberg, the billionaire former mayor of New York City, has in the past contemplated running for the White House on a third-party ticket, but always concluded he could not win.
"A confluence of unlikely events in the 2016 election, however, has given new impetus to his presidential aspirations.
"Mr. Bloomberg, 73, has already taken concrete steps toward a possible campaign, and has indicated to friends and allies that he would be willing to spend at least $1 billion of his fortune on it, according to people briefed on his deliberations who spoke on the condition of anonymity because they were not authorized to discuss his plans.
"He has set a deadline for making a final decision in early March, the latest point at which advisers believe Mr. Bloomberg could enter the race and still qualify to appear as an independent candidate on the ballot in all 50 states."
Mr Bloomberg pictured with OBA members after speaking at their conference last year in Bermuda: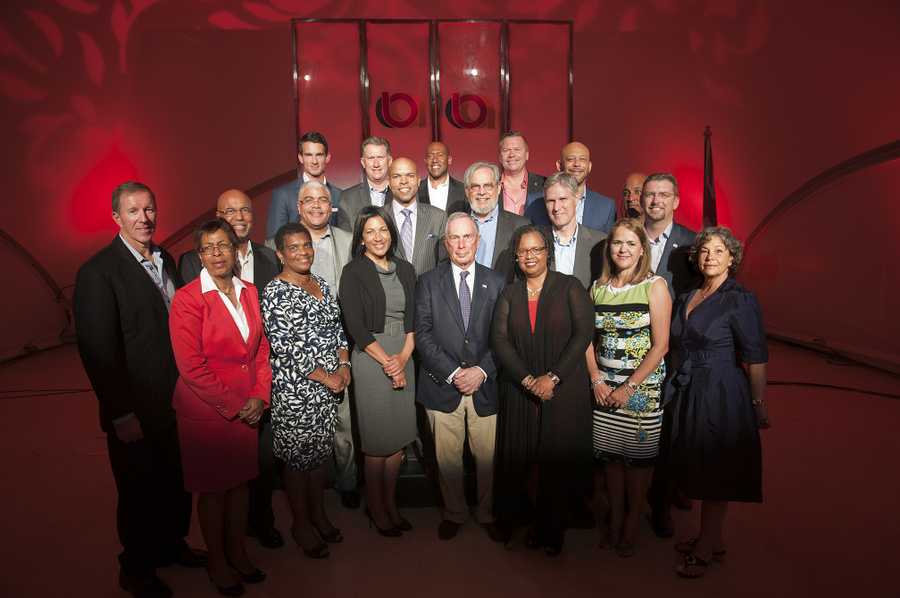 The 2016 United States presidential election is scheduled for Tuesday, November 8, 2016, with American voters set to begin heading to the polls for the Iowa Caucuses on February 1, 2016.
Hillary Clinton, Martin O'Malley and Bernie Sanders are all seeking the Democratic nomination, while Jeb Bush, Dr Ben Carson, Chris Christie, Ted Cruz, Carly Fiorina, Mike Huckabee, John Kasich, Dr Rand Paul, Marco Rubio, Rick Santorum and Donald Trump are all running on the Republican side.
As we sometimes do, Bermuda has already come up in the election campaign with Democratic candidate Bernie Sanders talking about "doing away with the ability of corporations to stash their money in tax havens like the Cayman Islands and Bermuda," while Democratic front runner Hillary Clinton said she would "end the Bermuda reinsurance loophole" that money managers use to "avoid paying their fair share."
The Times report added that, "Mr. Bloomberg's brain trust has examined previous third-party efforts dating to Theodore Roosevelt in 1912, giving closest attention to the campaigns of John Anderson in 1980 and H. Ross Perot in 1992."
In 1992, Mr Perot — who like Mr Bloomberg was known to visit Bermuda frequently — mounted a third party Presidential bid winning 18.9% of the vote, while eventual winner Bill Clinton claimed 43.01% of the vote.
Read More About