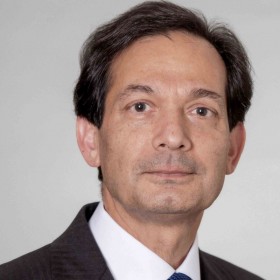 Conyers Dill & Pearman announced thy received top-tier rankings in Chambers Global 2016 directory.
The Firm received several notable rankings across each office, in numerous practice area categories and, individually, by lawyer. Conyers has more ranked lawyers in our jurisdictions combined than any other offshore law firm.
"These rankings are representative of the Firm's leading position. It speaks directly to the quality and level of expertise we provide worldwide", said David Lamb, Partner & Co-Chairman of the Firm, Hong Kong Office.
Narinder Hargun [pictured], Director & Co-Chairman of the Firm, Bermuda Office commented, "We are delighted to once again receive such commendable rankings, collectively as a Firm and individually by lawyers and practice areas. These results underscore the hard-work and service we are committed to providing clients every day".
"In Bermuda, Conyers performed outstandingly, with the highest number of Band 1 lawyers listed and highest total number of ranked lawyers across each category, at 17," the company said.
"The Corporate and Finance practice remained the sole Band 1 firm ranked. Further supporting the strengths of our Corporate practice is the Band 1 ranking held by: David Cooke and Graham Collis and our leading Insurance practice.
"The results continued for Dispute Resolution, where the Firm held its Band 1 position, and Co-Chairman & Global Head of Litigation, Narinder Hargun, remained the only lawyer listed as a Star Individual in Bermuda.
"The Firm's leading position was further demonstrated by Alec Anderson's, Global Head of Private Client & Trust, Band 1 ranking in the Global-wide International Private Client category. Alec is the only offshore lawyer listed as Band 1 in this space."
Read More About