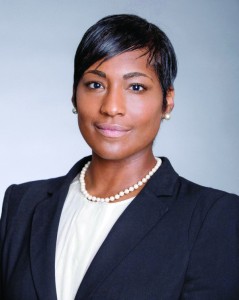 Conyers Dill & Pearman director Sophia Greaves will be part of a panel discussing 'Women in the Captive Industry: Empowering Industry Awareness' at the Bermuda Captive Conference next week.
A spokesperson said, "The theme of this year's conference is Diversity. Ms Greaves and two other female leaders will share their professional journeys, success strategies, and approaches to career progression.
"The panel moderator is Dawn Simons, Executive Vice President, Aon and the other panellists are Stacy Apter, Assistant Treasurer, The Coca Cola Company and Laurie Forkas, Senior Assistant General Counsel, Omega Indemnity [Bermuda] Limited. The session takes place at 4:30pm on Monday, June 11."
"Notwithstanding the significant strides made by women in the financial services sector, there remain a number of barriers to female leadership in the industry," said Sophia Greaves. "Homogenization of the "female experience" can be obstructive across many industries. Like our male counterparts, concepts of "success" and "leadership" for women are unique to the individual.
"There exists a misconception that all women want the same thing out of their careers and paths to leadership. Diversity of experience and career expectations, as well as valuing that diversity, are critical to any discussion regarding female leadership and empowerment."
"Ms Greaves joined Conyers in 2010 and was promoted to director in 2016. Her practice spans a number of specializations, with particular emphasis on securitizations, mergers and acquisitions, banking regulation and [re]insurance transactions, including the formation, licensing and ongoing regulatory requirements for Bermuda captives, special purpose insurers in the insurance-linked securities sector and commercial [re]insurers.
"Conyers is a sponsor of the Bermuda Captive Conference, now in its 14th year. The three day event held at the Fairmont Southampton will host a number of activities that are designed to connect captive owners, business leaders, risk managers and insurance executives from Bermuda and abroad. Other members of Conyers' Bermuda Insurance and Corporate Services teams will also be attending the conference."
Read More About
Category: All