A one-man protest took place outside of North Rock Restaurant on South Road this afternoon [March 2] with the protest, which resulted in the police being called, centered around some form of issue alleged to involve pay stubs.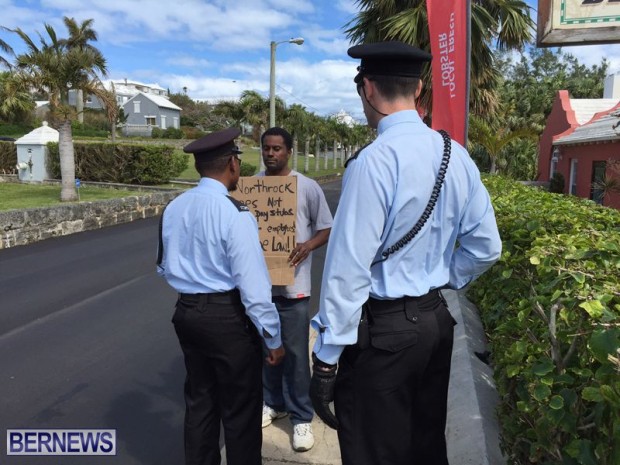 The protester, who identified himself as Carlos Swan, told Bernews, "My boss wants to call the police to get my pay stub. If he wants to give me my pay stub now, how come he couldn't give it to me when I was working here?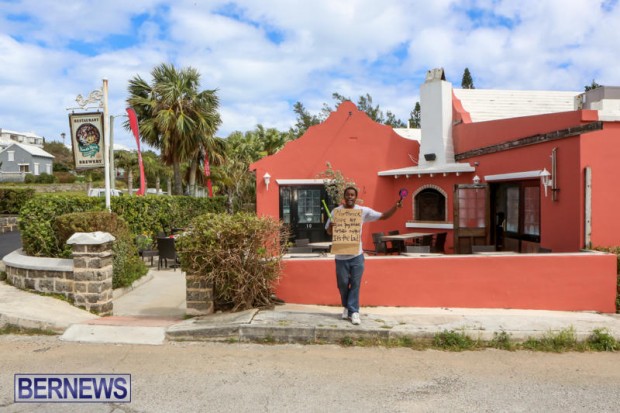 "He wants to wait to police come, I called the police and now he wants to give me all my pay stubs? If that's the case, if he want to give me my pay stubs, he should give me my 2016 vacation pay too…and then I accept my pay stubs," added Mr Swan — who was shaking a New Year's Eve noisemaker while holding the protest.
In response to the situation, Omar Hamed, who works at North Rock, told Bernews that he got his pay stub and he thinks everyone else did too, and also alleged that Mr Swan stopped working for the last 5 weeks.
The police attended the scene, and a few people also gathered to watch as the protest was underway.
Read More About