The Bermuda Weather Service [BWS] has posted a video of a unique result of the island's active weather on March 29, highlighting an "impressive" waterspout that developed off Pompano Beach Club in footage delivered courtesy of Cindy Ann Adams.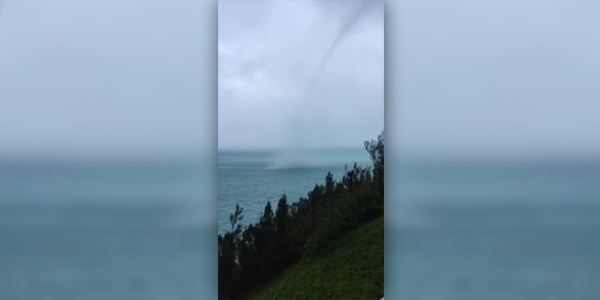 The BWS Facebook post says, "Yesterday morning [March 29] saw a very active cold front move across our area, producing heavy rain and frequent thunderstorm activity. The airport recorded just under an inch of rain."
Waterspout off Pompano Beach Club on March 29:
Women Who Love Wine

Posted by SOML on Saturday, October 10, 2015
"However, other parts of the Island recorded significantly more, with a private weather station on Hinson Island recording over 2 inches in just a few hours.
"Active weather like this can sometimes cause other weather phenomena too, and on this occasion the front also produced an impressive waterspout off Pompano Beach Club. We are fortunate enough to be able to share a video clip of this relatively rare phenomenon with you [courtesy of Cindy Ann Adams]."
Read More About