[Updated] "The Devonshire community should be extremely concerned that in an inspection of the Elliot Primary school premises 6 weeks ago, it was identified that the fire alarm system was inoperable," Shadow Minister of Education and Training Lovitta Foggo said.
Ms Foggo said, "In the 6 weeks since, there has been no progress in rectifying this situation, and we have students & teachers spending 8 hours daily in a facility that has no alarm in the case of a fire, putting our loved ones at risk.
Chart provided: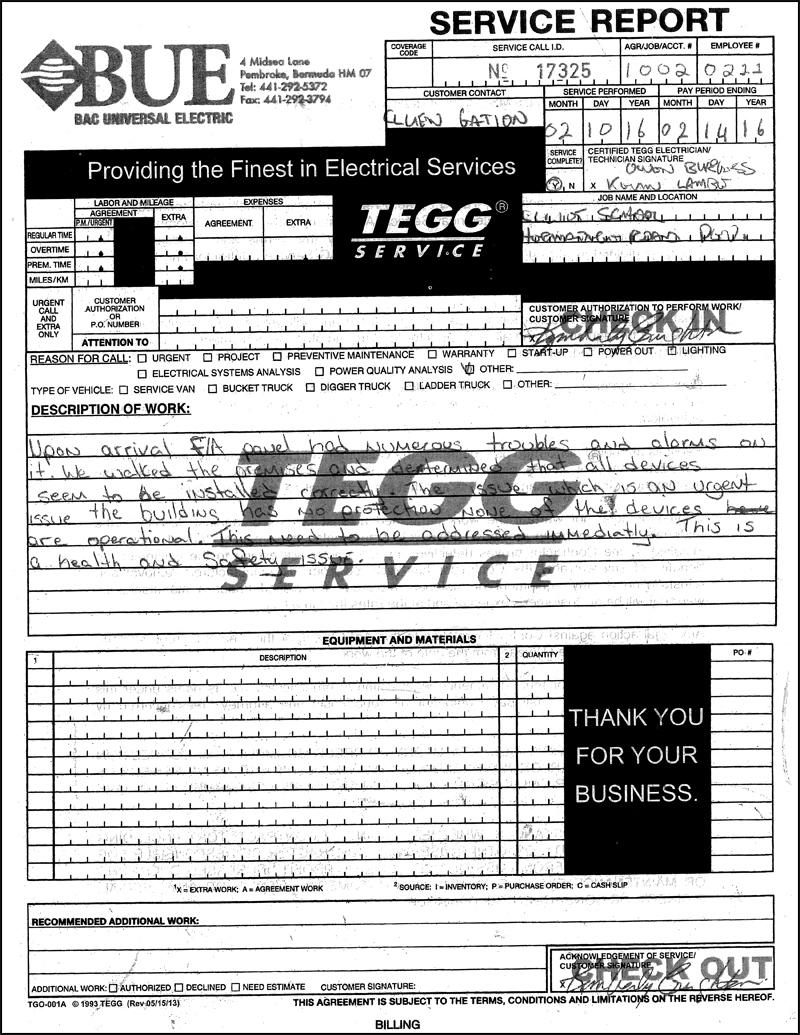 "Ministers Wayne Scott and Craig Cannonier are well aware of this issue due to their areas of responsibility of Education and Works & Engineering respectively, and we are sure that the Finance Minister Bob Richards must be aware as well as he holds the purse strings.
"How is it that OBA pledged $77M to Americas Cup and Minister Bob Richards is trying to give a private Canadian company a $1 Billion contract to build and operate a new airport but they can't find $40,000 to keep our schools safe?
"Why the reluctance from OBA government in dealing with this extremely important and potentially dangerous scenario? Based on the fire code, schools should not be allowed to operate without functioning fire alarms.
"Once again, the people see an OBA government place a reduced emphasis on public education and the infrastructure that supports it, while lavishing money on unpopular projects like the airport.
"This is symptomatic of their increasing disconnect with the community they were elected to serve. We call on Premier Dunkley, Minister Richards, Minister Scott and Minister Cannonier, to for once, put their money where their mouths are, and rectify this situation immediately."
Update 5.40pm: A Ministry of Education spokesperson said, "The Ministry of Education is aware of the fire alarm deficiencies at Elliot School and is actively working with local vendors to resolve the problems. It is the intention of the Ministry to carry out the repairs by the beginning of next week."
Read More About
Category: Accidents and fires, All, News