The group behind the online petition to support the 'Pathways to Status' initiative released various documents and charts, saying they want people to have access to the information.
Ms Jen Harvey, who started the "We Support a Pathway to Bermuda Status" group on Facebook, told Bernews, "The reason that I am sending this information is because I am a concerned citizen who just wants to see that people have all the facts when they come to a decision on Pathways to Bermuda Status.
"I was driven to distribute this material because a lot of misinformation exists out there. The legal data comes from researching Government websites and laws. The work permit and employment figures come from the Dept of Statistics. The response to Walton Brown comes from internet and legal research."
As of this writing, their petition has more than 2,700 signatures, with the latest petition update posted last night saying " Thank you all for signing this petition and for bringing us 2500 supporters in just over 3 days! That shows the depth of support in this community for Pathways."
The immigration proposal – which was announced last month – would see changes including people ordinarily resident in Bermuda for 15 years becoming eligible to apply for permanent residency, and permanent residents ordinarily resident in Bermuda for 20 years becoming eligible to apply for status.
Charts/Documents provided by the "We Support a Pathway to Bermuda Status" group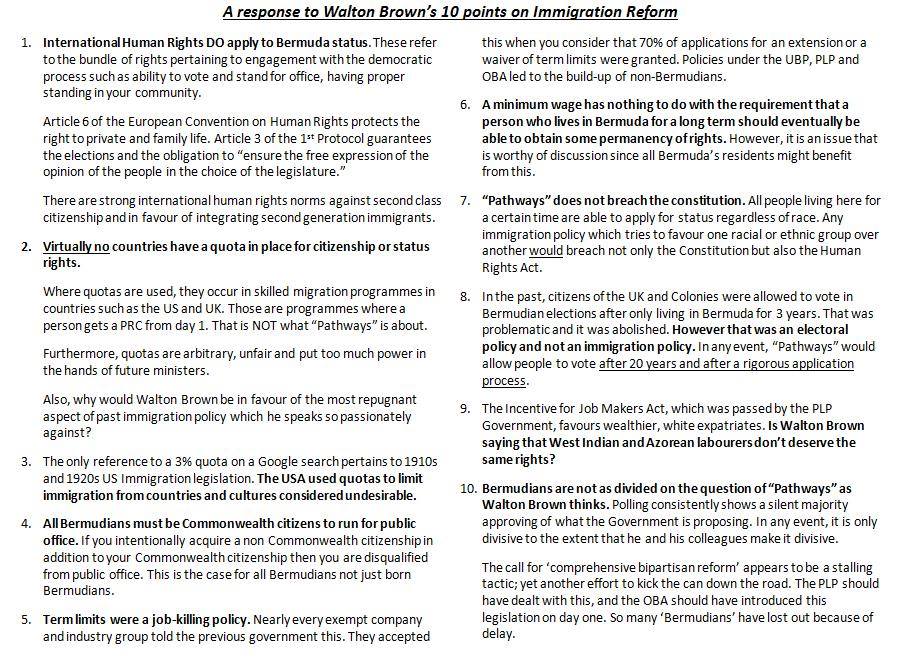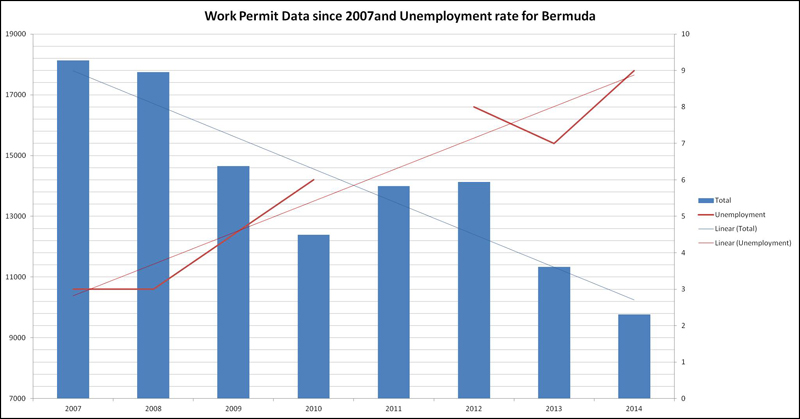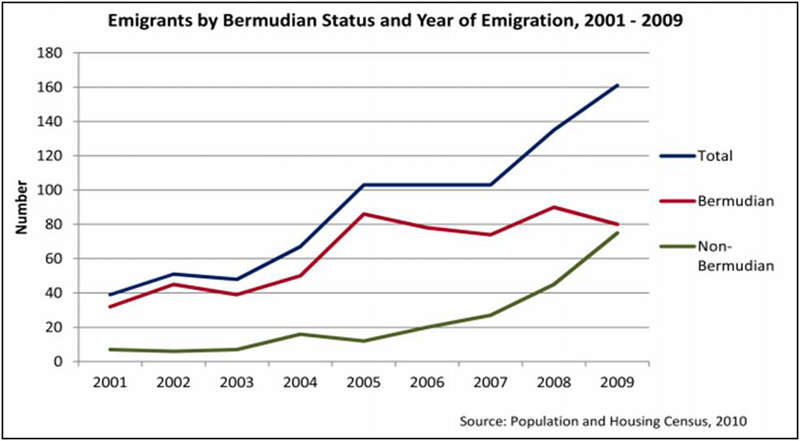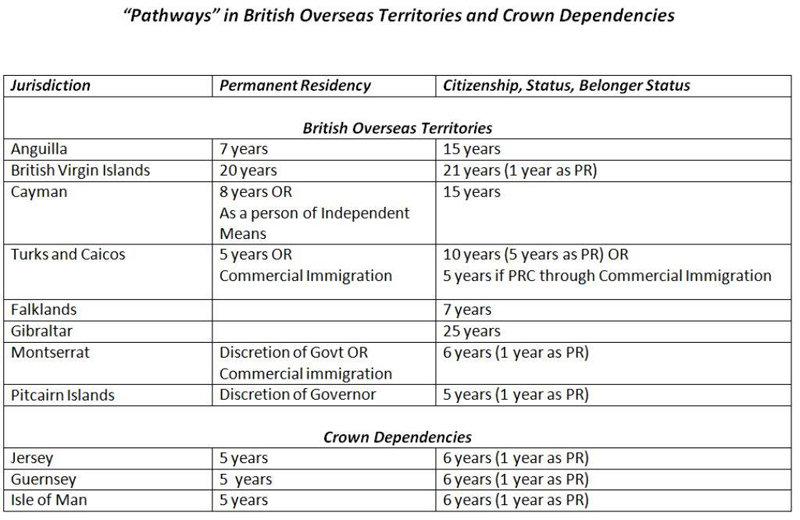 The 2010 "Emigration: Bermuda's Qualified Human Capital Departs" follows below [PDF here]:

Read More About