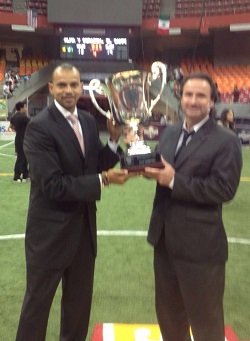 The Baltimore Blast — which Bermudian David Bascome serves as the Assistant Coach for – won their 8th championship in franchise history over the weekend.
The Blast swept Sonora two games to none in the best of three series. Baltimore won Game one 7-4 in Baltimore on April 10th.
Game two was an overtime thriller on Friday night. The Blast and De Soles traded goals throughout the entire game.
The Blast's Lucas Roque scored with four minutes to play to give Baltimore a 13-12 lead. Sonora's Damian Garcia tied the game with one minute to play to force overtime.
In the extra session Blast Forward Toni Donatelli scored on the power play in the first minute of overtime to give the Blast the MASL Championship.
Blast Assistant Coach David Bascome said, "Not many people get to say they won a championship. But for this to be my 6 championship in the 14 years I have been here as a player or coach is tremendous.
"My life's goal is to win at everything I do and make sure that I leave a legacy behind that helps empower many of our young people. Being a part of the blast franchise has been an amazing journey and is one I would never forget.
"To the all the fans, cheerleaders, staff and players I want to say thank you for another successful year and championship."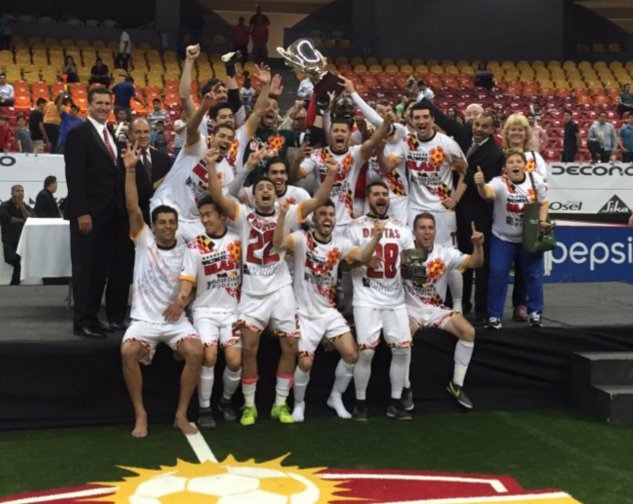 Read More About