The Confederation of North, Central America and Caribbean Association Football [CONCACAF] announced the formation of the Women's Football Leadership Group, with Bermuda's Shequita Parson among the people set to serve on the group.
CONCACAF said the group is "composed by female leaders from within the region, with the aim of supporting the Confederation's efforts to further develop the women's game in addition to raising awareness about the opportunities that football offers women beyond the pitch."
"The growth potential within the CONCACAF region represents an extraordinary opportunity for the Women's Football Leadership Group to exchange best practices and analyze strategic actions to help promote the sport's development," said CONCACAF Acting General Secretary Ted Howard.
"We look forward to working closely with this task force, in order to create a strong foundation while increasing opportunities for women on and off the field."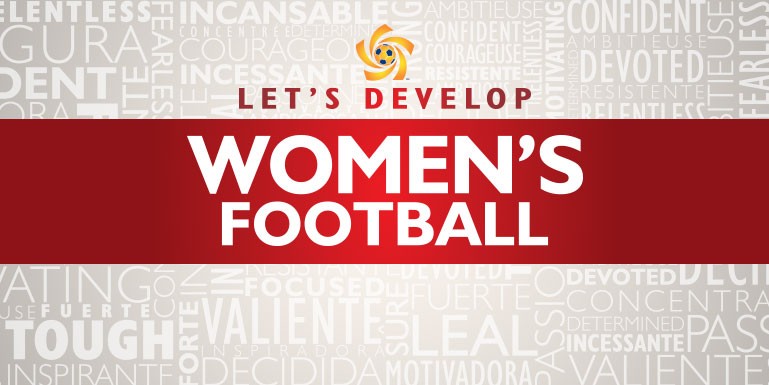 Ms. Sonia Bien-Aime will chair the group. Bien-Aime, who serves as President of the Turks & Caicos Islands Football Association [TCIFA] and a member of the CONCACAF Executive Committee, is one of three women on FIFA's Executive Committee.
"On the heels of the recent FIFA reforms to promote gender equality and empowerment of women worldwide, CONCACAF is already putting the wheels in motion by utilizing the knowledge, skills and expertise of this group of very talented women, all of whom are recent graduates of the FIFA Female Leadership Development Programme [FLDP], to assist the Confederation with growing the women's game in the region," said Bien-Aime. "It's no doubt a much needed and long awaited step of which I am very honored and excited to be a part of."
The Women's Football Leadership Group is composed by graduates from FLDP. Members include the following individuals:
Ms. Monique André, Executive Committee Member and President of Women's Commission, Fédération Haïtienne de Football [Haiti]
Ms. Elieth Artavia, Women's Football Development Director, Federacion Costarricense de Fútbol [Costa Rica]
Ms. Chantel Bird, Women's Committee Chairperson, U.S.V.I Soccer Federation [US Virgin Islands]
Ms. Lyndell Hoyte-Sanchez, National Women Teams Manager, Trinidad and Tobago Football Association [Trinidad and Tobago]
Ms. Ana Rabell, Executive Committee Member and President of Women's Football Commission, Federación Puertorriqueña de Fútbol [Puerto Rico]
Ms. Shequita Parson, Chairperson for Security and Executive Committee Member, Bermuda Football Association [Bermuda]
Ms. Gwendolyn Salmon, Vice President, Antigua and Barbuda Football Association [Antigua and Barbuda]
Ms. Mildred Wever, Women's Football Coordinator, Arubaanse Voetbal Bond [Aruba]
Ms. Malaika Church [Grenada]
Further initiatives to promote the women's game include the launch of the campaign "It's Our Time", which is geared towards increasing awareness of women's football and promoting its benefits, while encouraging the continued investment in the sport.

Read More About