A lecture — "Exploring Bermuda's Flying Flowers: The Seven Resident Butterflies Of Bermuda" — will be held at 7.00pm at Wednesday April 20th.
It will be presented by Ras Mykkal, photographer and author of the book Bermuda's Flying Flowers, and the public is invited to "join us to learn about the life cycles and importance of Bermuda's seven resident butterflies, through Ras' amazing and beautiful photographs."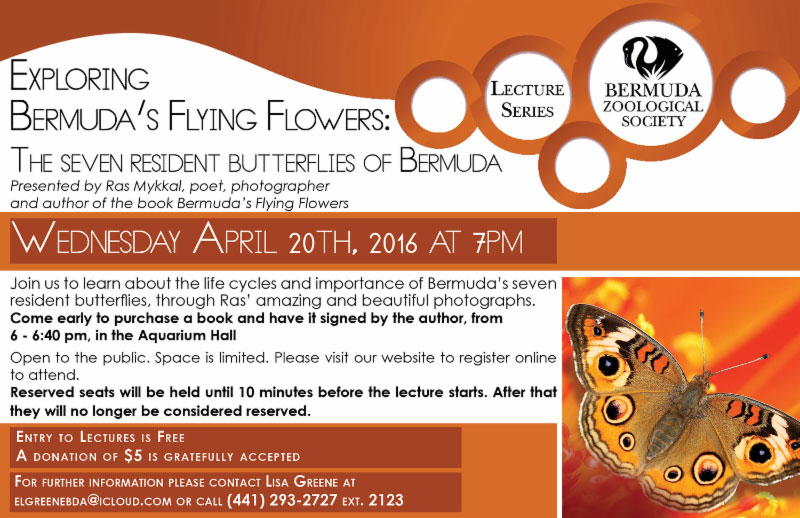 The promo poster says, "Come early to purchase a book and have it signed by the author, from 6 – 6:40 pm, in the Aquarium Hall. Open to the public. Space is limited. Please visit our website to register online to attend.
"Reserved seats will be held until 10 minutes before the lecture starts. After that they will no longer be considered reserved. Entry to lectures is free. A donation of $5 is gratefully accepted."
Slideshow of butterflies at Brighton Hill Nursery
.
For further information, contact Lisa Greene at elgreenebda@icloud.com or call 293-2727 ext. 2123.
Read More About