[Updated] The Bermuda Land Development Company Limited [BLDC] said it is applying for vacant possession of the former 9 Beaches property in Sandys, and "once the Vacant Possession Order has been obtained, BLDC will give the occupants two months' notice to vacate the property."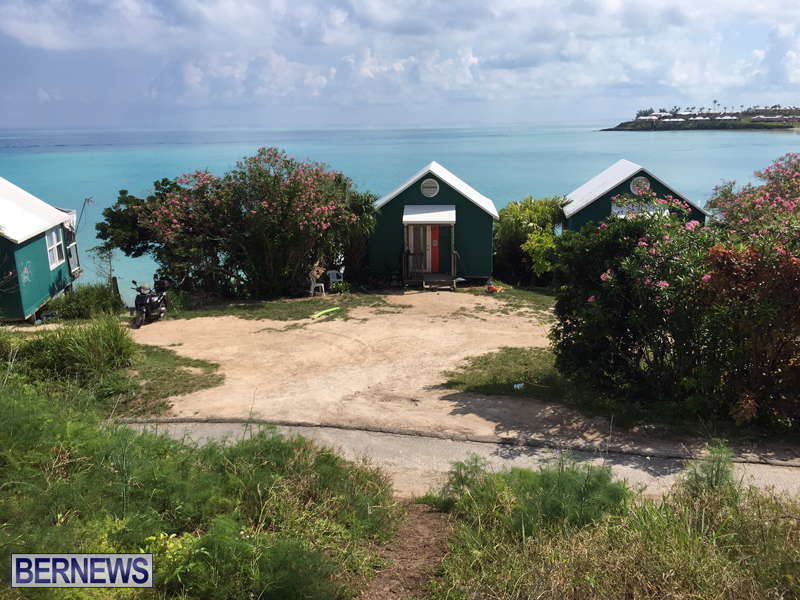 The former 9 Beaches property is operated by IRC Sandys Ltd, and according to the BLDC, they "sublet the property without the prior consent, authorisation or knowledge of BLDC."
A Baliffs notice was placed on the property earlier this month, and while the eviction did not take place at that time, the BLDC today confirms that they plan to give the occupants notice to vacate the property once they obtain the required order.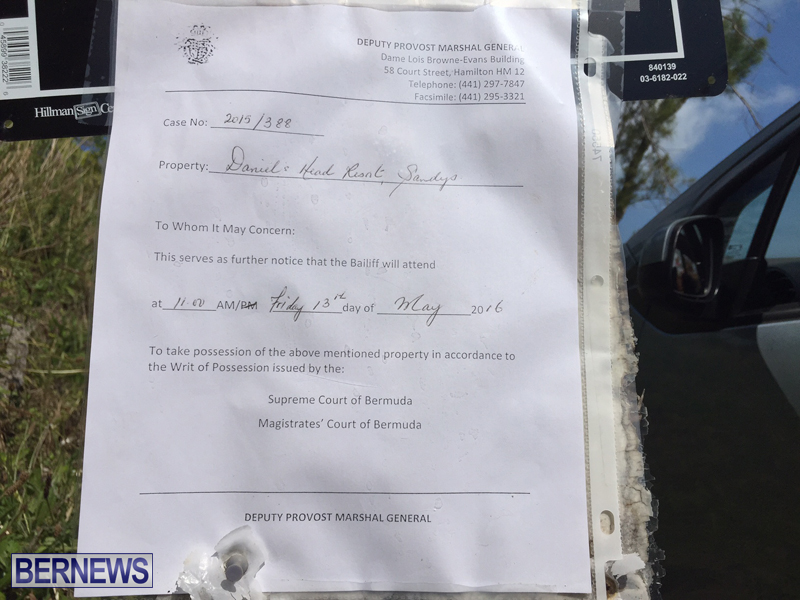 The statement from the BLDC said, "Bermuda Land Development Company Limited [BLDC] today announces it is applying for Vacant Possession of the former 9 Beaches property operated by IRC Sandys Ltd. Once the Vacant Possession Order has been obtained, BLDC will give the occupants two months' notice to vacate the property.
Francis Mussenden, Chief Executive Officer, BLDC, says: "Although the Supreme Court awarded BLDC the Writ of Possession against IRC Sandys Ltd in December of last year, the BLDC will give all remaining occupants an additional two months' notice to vacate the property once the Order for Vacant Possession is granted by the Supreme Court.
A resident explains their side of the situation, she was speaking on Friday, May 13th
"IRC Sandys has sublet the property without the prior consent, authorisation or knowledge of BLDC; however, we believe that this is a fair amount of notice for the occupants.
"BLDC has exhausted all other options and is disappointed that we have had to resort to this, but we have been left with no other choice," Mussenden added.
Update 4.37pm: We asked the BLDC why they want vacant possession and they said, "BLDC wants the land to market for development."

Read More About