Earlier today [May 17] BELCO and the Bermuda Cricket Board [BCB] presented cheques to the participants of the 14th and final BELCO Cup, which was held May 14 and 15.
BELCO Chief Operating Officer Denton Williams congratulated Bailey's Bay on their impressive win. Bailey's Bay won the cup after beating BELCO Cup hosts, St. David's after scoring 127, in a match reduced to 30 overs.
Bailey's Bay player Nyhrobi Carmichael was named Man of the Match for leading his team to win the championship after picking up three vital St. David's wickets.
Prize cheques were presented to the following:
Winners – Bailey's Bay — $1,500
Runners up – St. David's County Cricket Club — $1,000
Semi-finalists – Southampton Rangers and Cleveland County Cricket Club — $500 each
Man of the Match – Nyhrobi Carmichael — $300
The Bermuda Cricket Board National Youth Academy was chosen as the charity recipient to benefit from the gate proceeds of the final this year.
The National Youth Academy provides Bermuda's talented young cricket players with a comprehensive programme to develop their skills while also providing them with the tools they need to become well-rounded members of the community. As a result, BELCO presented a cheque for $1,858 to the Bermuda Cricket Board for their National Youth Academy.
As Cup sponsor, BELCO also presented a cheque for $3,000 to the Bermuda Cricket Board to assist with the costs of organizing the event.
Front row left to right: Arrim Perinchief [Bailey's Bay President], Zeko Burgess [Bay Player], Derrick Brangman [Bay Player], Pierre Smith [Bay Player], Denton Williams [BELCO]. Back row: Irving Romaine [Coach], Calvin Dill [Bay Team Manager], Neil Speight [BCB Executive Director]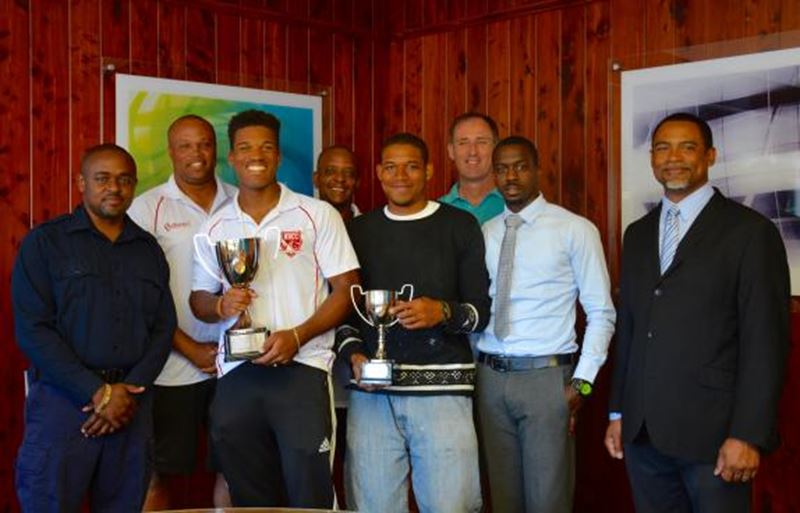 BELCO's Denton Williams and Arrim Perinchief from Bailey's Bay CC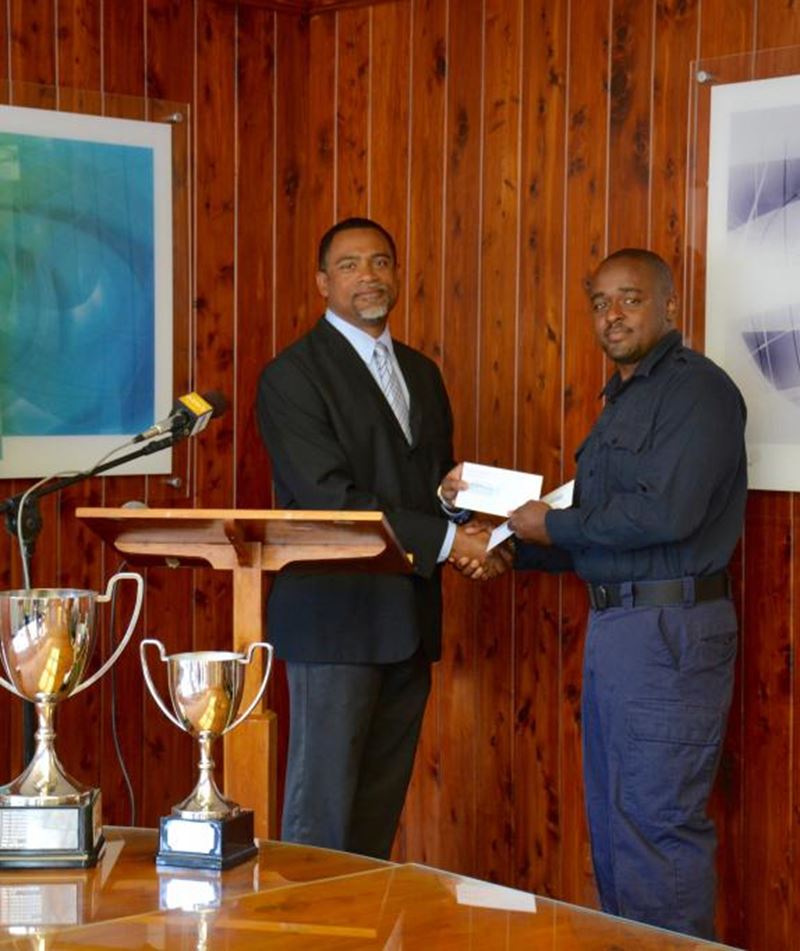 BELCO's Denton Williams and Cleveland Richardson from St. David's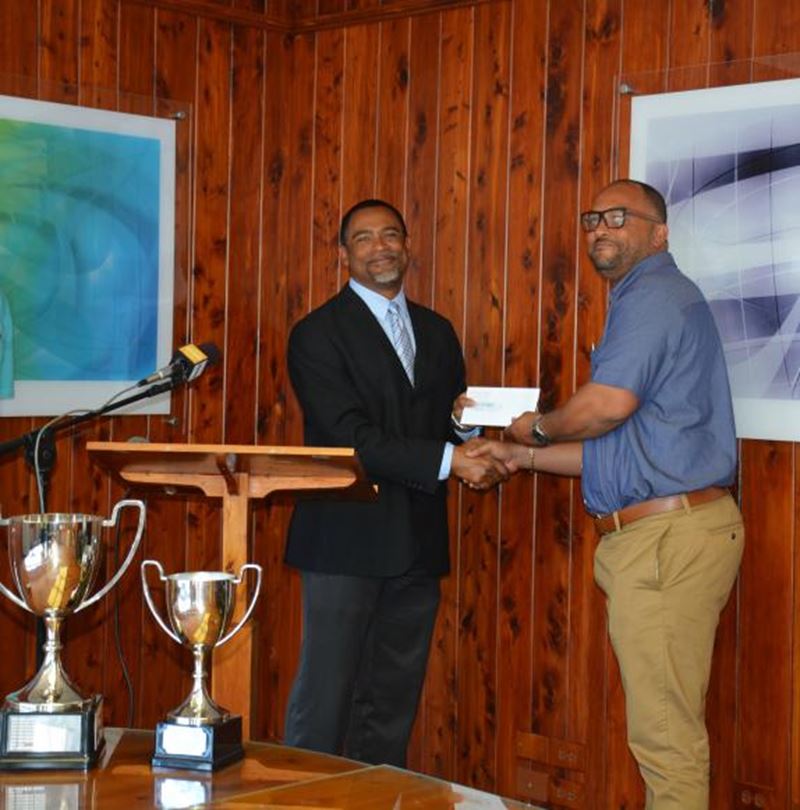 Read More About