[Updated with video] Today [May 4] BELCO and the Bermuda Cricket Board [BCB] announced the 2015 BELCO Cup schedule.
Reverting back to the old format will see the top four teams from the 2014 season compete for the title during the semi-finals on Saturday, May 16 at 11a.m.
Last year's BELCO Cup Champions, St. David's CC who captured the coveted title for the first time in 2014, will take on Willow Cuts CC in Somerset while Bailey's Bay CC will take on Southampton Rangers SC in St. David's.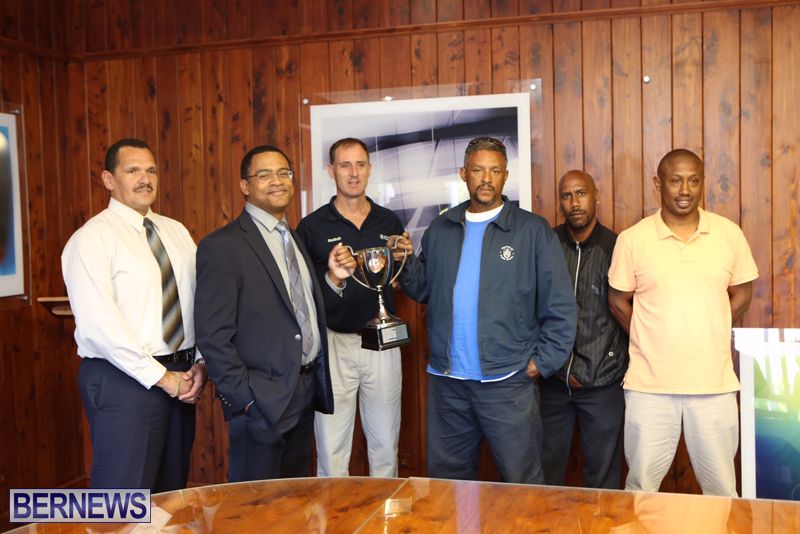 On Sunday, the winners of the semi-finals will compete for the 2015 BELCO Cup championship in St. David's at 11a.m [admission is $5.00 for adults, 18 or older].
Lloyd Fray, President of the BCB said, "We are thrilled to celebrate the 13th edition of the BELCO Cup. This is a significant fixture in the Bermuda domestic calendar and always provides quality cricket. A
"After exploring an extended format last year it has been decided to revert to the traditional format with the top four teams from last year. I wish all the teams the best of luck and encourage all in Bermuda to come out and enjoy a special family cricketing weekend."
Denton Williams, BELCO Chief Operating Officer said, "We are proud that the BELCO Cup has become one of Bermuda's summertime traditions, enjoyed both by those who come out to see the match and those who listen to the play-by-play on the radio.
"We are also pleased to support the development of Bermuda's future cricket players by supporting the Bermuda Cricket Board's National Youth Academy. We encourage all fans to come out and enjoy a weekend of exciting cricket."
BCB's National Youth Academy will once again be the 2015 recipient of all entry fees and any additional donations that fans may wish to make. The National Youth Academy provides Bermuda's talented young cricket players with a comprehensive programme to develop their skills while also providing them with the tools they need to become well-rounded members of the community.
Read More About