Tyler Butterfield and Ashley Estwanik won the 2016 Tokio Millennium Re Triathlon which took place at Albuoy's Point in Hamilton this morning [June 12].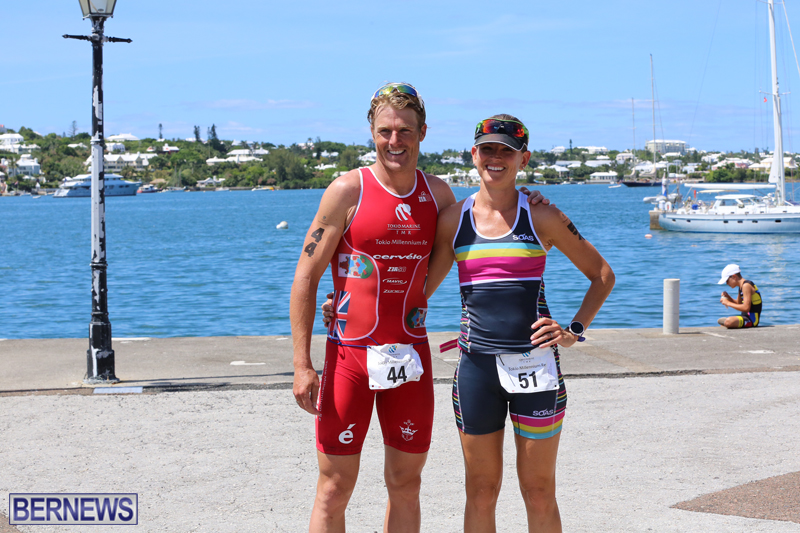 Butterfield clocked a winning time of 58:21. He covered the swim in a time of 10:50, he then clocked 29:40 on the bike before closing out with a time of 16:54 on the run. Matthew Oliveira was second overall stopping the clock in a time of 1:04:29, while Matt Thompson was third in 1:05:57.
In the women's race, Estwanik recorded a time of 1:06:26, with Erica Hawley finishing second clocking a time of 1:09:09. We will have additional coverage late on, and in the meantime audio comments from both senior race winners are below.
Audio comment from Ashley Estwanik after the race:
Audio comment from Tyler Butterfield after the race:

Read More About