Bermuda's Shaquille Dill continues his winning ways, racing to victory in the 800m in the So Cal Jim Bush Invitational Championships held in Southern California on June 4th.
Dill claimed the victory with a time of 1:48.36, Prince Mumba representing Santa Monica College finished second in 1:48.66 and Immanuel Hutchinson finished third clocking 1:48.94.
The Bermudian athlete recently claimed an NCAA championship title after winning the 800m final in Bradenton, Florida.
The results of the 800m race at the 2016  So Cal Jim Bush Invitational Championships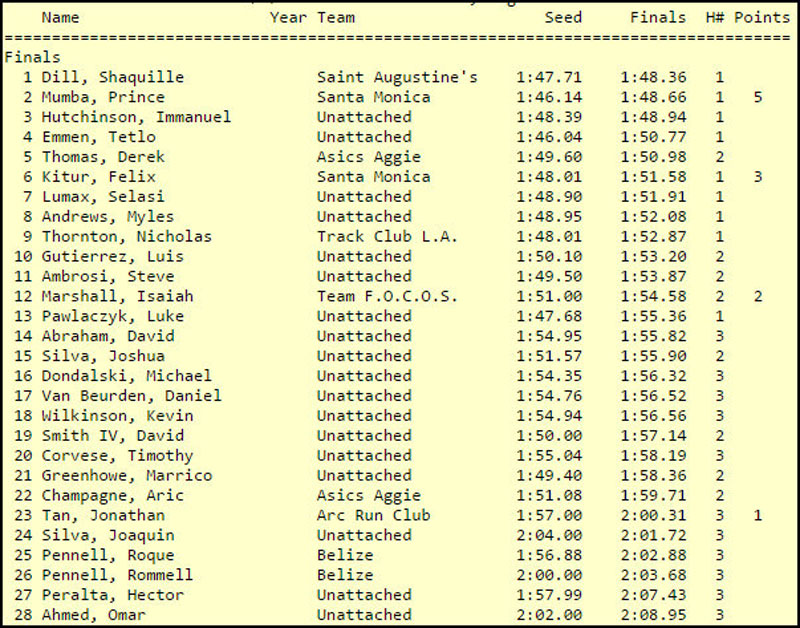 Read More About