Award-nominated Bermudian artist Tamicka "TeeJay" Johnson's inaugural volume of poetry has been published, featuring eight chapters illustrated by Atlanta artist V. Kottavei Williams.
The book, titled 'Deconstruction of an Anomaly,' is available now on the island from Brown and Co.'s Bookmart, in Atlanta at Charis Books, and from major online retailers such as Amazon and Barnes and Noble in both Kindle and Nook eBook formats. It will also be available for purchase on Sunday, July 3 at Chewstick following a reading by Pastor Sylvia Hayward-Harris.
The book will also be available at the Bermuda National Library, following their purchase of four copies.
A spokesperson said, "Ms. Johnson is making impressive strides to leave her mark on the literary community as an up and coming black female author.
"Drawing influence from accomplished female poets such as Nikki Giovanni, Audre Lorde, Ntozake Shange, Theresa Davis, and Tamika "Georgia Me" Harper, TeeJay displays a multifaceted, lyrical and intellectual style in her writings that are at the same time both raw and polished."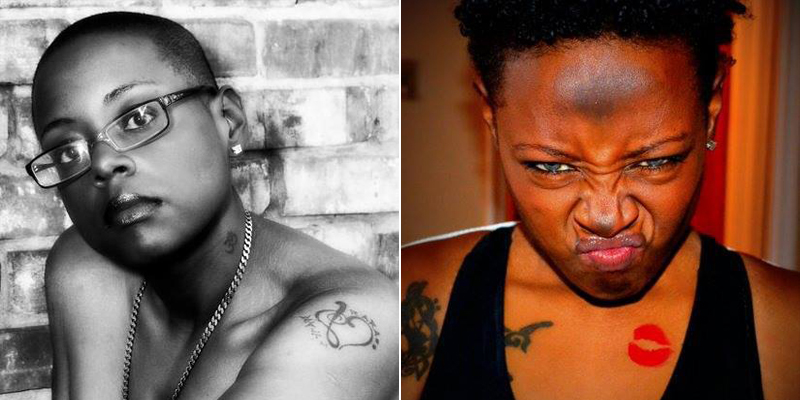 "With eight chapters illustrated by Atlanta artist V. Kottavei Williams, she explores a wide array of topics ranging from Love and Intimacy to Socioeconomic commentary and Spirituality and even has a full chapter of Haiku; an English Literature standard."
The book's foreword, written by Bermudian author Colwyn Burchall Jr, says, "It was African American essayist James Baldwin who once famously opined that 'The responsibility of a writer is to excavate the experience of the people who produced him.'
"Bermuda-born, Atlanta-based, performance artist, thespian, director and poet, Tamicka Johnson, takes Baldwin's words to heart in her first book of poetry, the creatively titled [dee-kuhn-struhk-shuhn] of an Anomaly."
Deconstruction of an Anomaly:
Women Who Love Wine

Posted by SOML on Saturday, October 10, 2015
"Subject-wise, Johnson casts her net wide. Her musings illuminate the many challenges associated with how every one of us must, at some point in our sojourn through this life, grapple with the niggling universals of love, spirituality, passion, sex, disappointment, failure and success with a raw honesty and lyrical dexterity that is often as deeply painful as it is profoundly insightful."
"Already hard at work on her next book, in addition to her ongoing myriad of artistic endeavors, Tamicka has already received orders for her book from places as widespread as Canada and Edinburgh, and is currently seeking to have her book placed within several collegiate English Literature syllabi throughout the United States, United Kingdom, and the Caribbean."
Special orders for signed first edition hardback copies can be made via Facebook.com/DeconstructAnomaly.

Read More About
Category: All, Entertainment, News