[Updated] Following our report of two military jets flying low altitude circuits over Bermuda on Friday, a video has been posted online said to show a jet flying past the Norwegian Breakaway on the same day, with the person who uploaded the video saying "it wasn't normal" and "most were completely terrified."
A Cruise Fever story says, "Passengers on last week's Norwegian Breakaway cruise received a scare on June 24 when an airplane flew extremely close to the cruise ship during a military training exercise.
"A passenger on Norwegian Breakaway, Richard Ogle, filmed the video from the Sundeck [Deck 18] of the Dassault Falcon 50 flyby during a training exercise and posted it."
Screenshot taken from video: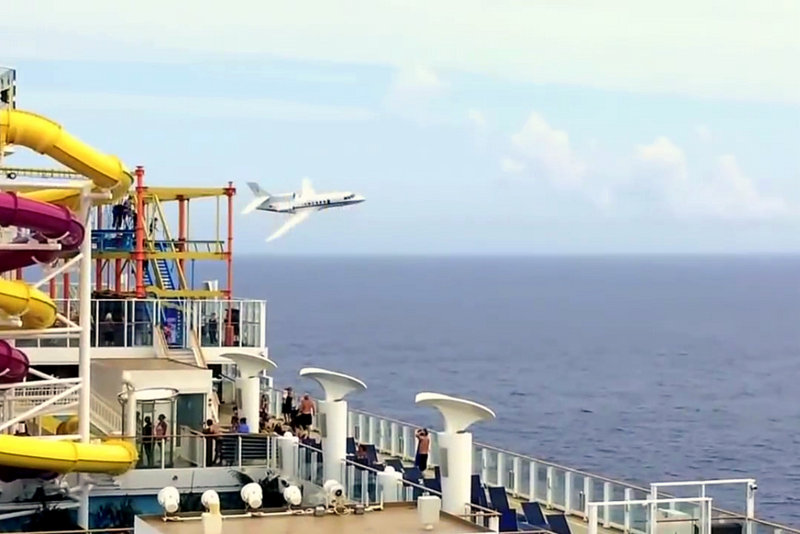 The video description said, "I have no idea what his intentions were, but I guarantee we all didn't like it.
"Whoever was the pilot of the Falcon, was either a terrorist who was spying on us, marine training, or a dumba** rich dude who's showing off his new aircraft.
Screenshot taken from video: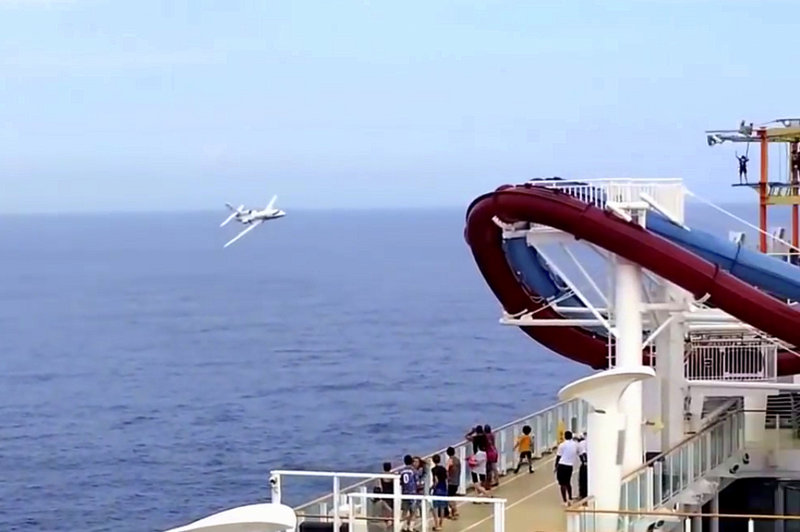 "I don't know what the true answer is but I know that it wasn't normal and more than likely illegal for anything to be flying that close to a ship, especially four times in a row.
"Either way, nobody was hurt, but most were completely terrified, and I hope everybody is ok."
Video posted by Richard Ogle:
The story goes on to reference the original Bernews post stating that police received several calls from concerned members of the public about the the low altitude of the planes.
The video, while not confirmed by any official sources, does follow after numerous reports from locals on Friday, with multiple people reporting seeing a low flying plane across the island.
A Civil Aviation spokesperson confirmed the jets were flying over the island, saying that "Civil Aviation did not issue any permission to the operators of these jets to conduct any low flying high speed flights around the island. This matter is being looked into by Civil Aviation."
The Department of Civil Aviation referred to them as "low flying French Air Force Falcon aircraft", adding that the Department "did not grant permissions for them to violate the Low Flying Rule of the Air."
Update 11.34pm: We have reached out to officials for more information, and as the Department of Civil Aviation referred to them as French Air Force aircraft, it is may be worth noting we have had a French Naval Ship in and out of Bermuda recently.
The Bermuda Maritime Operations Centre confirmed that a French Naval ship was in Bermuda from June 17-18th, then back at 8am on June 24th and left that evening, and then was back again on the 25th, and left on the 27th.
The Bermuda Shipping schedule [PDF] lists a ship named "FNS Monge" as being in Bermuda, and according to various websites the Monge is a French Naval ship.
Photos of the ship in the Dockyard area: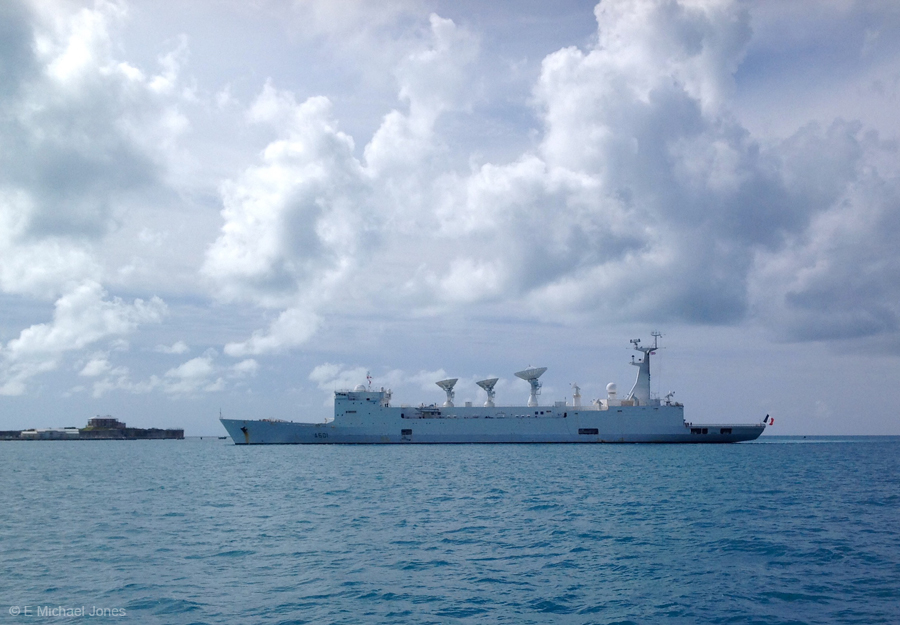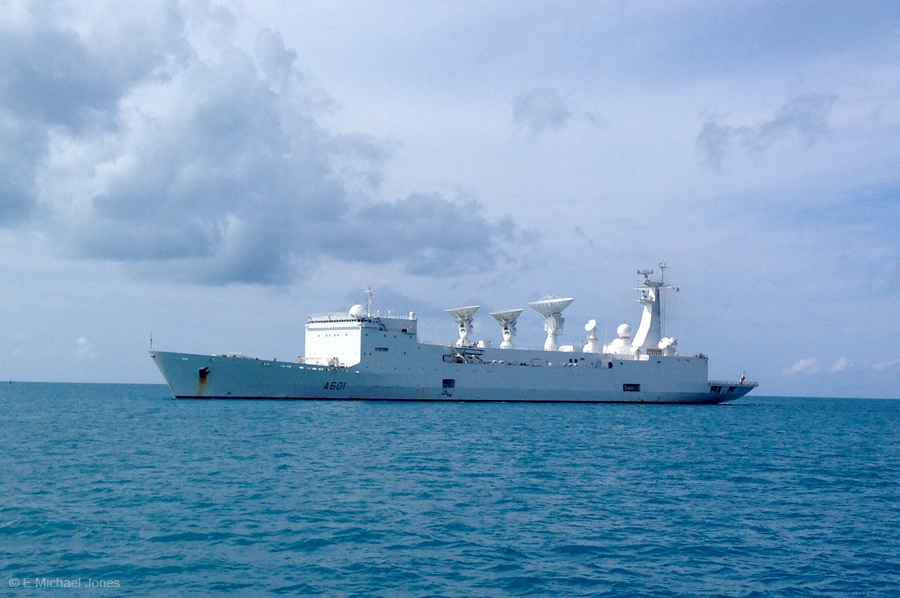 Update June 29, 5.45pm: The Government released a statement confirming that a French naval aircraft "conducted a low altitude pass over the Island," and said it "had earlier made several low level passes alongside the departing Norwegian Breakaway Cruise ship while still within Bermuda territorial waters."
Update 7.54pm: The French Navy Falcon crew have apologised for any "disturbance experienced by the general public as a result of the aircraft training activity of last Friday," saying it was not "their intention to cause any disturbance".
"We understand that some Bermuda residents and visitors, in particular some cruise ship passengers, may have been surprised or scared, and for this we sincerely apologise," the Captain said. Full statement here.
Update 9.28pm: The aircraft flying close to the cruise ship was briefly shown on ABC news:
Read More About