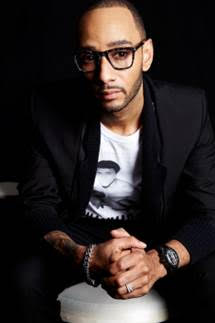 Bermuda-headquartered Bacardi and multiplatform artist Swizz Beatz have joined forces to deliver events and marketing in what the company said will be "exciting and new ways."
"In a multi-year agreement, Bacardi has named the multifaceted entrepreneur, artist, art collector and Grammy award-winning music producer Global Chief Creative for Culture for Bacardi with oversight for the entire Bacardi portfolio of brands," the company said.
"The deal is a first-of-its-kind move for the drinks company and combines the international power of the iconic brands in the premium Bacardi portfolio with the worldwide cultural influence of Swizz Beatz. The goal is to develop partnerships, activations and ideas that further incorporate the Bacardi brands into the worlds of music, art and film."
As part of the business relationship, Swizz Beatz will also represent Bacardi and its brands at numerous cultural activations in the United States and emerging markets. Platforms, venues and event details are expected to be announced as finalized.
"For Bacardi, having Swizz as a partner represents an opportunity to sell more than just bottles and cocktails. It represents a convergence of our brands in lifestyle and cultural experiences," said Mike Dolan, chief executive officer of Bacardi Limited.
"Consumers are identifying with brands that fit their lifestyle in culturally relevant ways and Swizz is the perfect partner to identify and forge these new consumer connections."
"Besides having amazing brand recognition, great-tasting products and leadership that pushes boundaries, Bacardi has a deep heritage in music, film, culture and the arts, so they're a great partner to help bring my vision to life. Also, I wanted to partner with a company that, like Bacardi, has a long history of giving back to the community through its philanthropic activities," said Swizz Beatz.
"As the Bacardi Global Chief Creative for Culture, I will be involved in all aspects of the product—from brand marketing and advertising to innovation and selling platforms—areas to which I will bring a new, fresh perspective."
"Swizz Beatz's talents and success extend well beyond the music world. A natural observer and strategic thinker, he has collaborated with other iconic brands including Reebok, UFC, Christian Louboutin, Lotus Cars and Aston Martin, among others, with much success," added Zara Mirza, Head of Creative Excellence, for Bacardi.
Read More About
Category: All, Business, Entertainment