"Exceptional professionalism and tremendous stamina," said Minister of National Security, Senator Jeffrey Baron today [July 21] in reflecting on the response of the Bermuda Fire & Rescue Service [BFRS] to this morning's fire on Front Street.
Earlier today, Minister Baron had the opportunity to visit the scene and survey the damage, while the BFRS continued to deal with remaining hotspots ensuring the fire remained under control.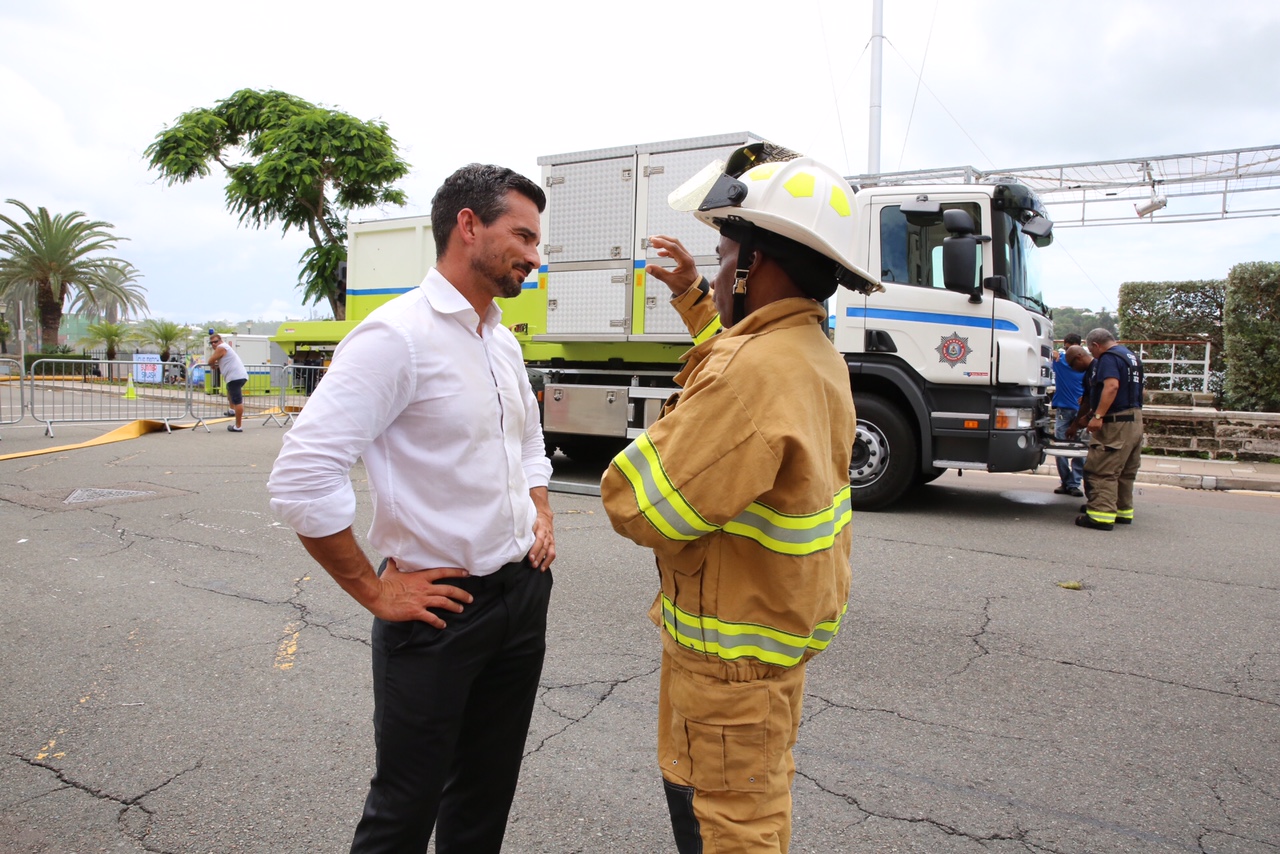 Minister Baron said, "The men and women of the BFRS demonstrated the worth of their countless hours of training today and their actions kept damage to adjoining buildings to a minimum."
"Thankfully no injuries or loss of life were sustained in this fire. Those businesses who had disaster recovery plans and enacted them have shown the value of being prepared for events such as this.
"The scene will continue to be managed to ensure maximum safety in the aftermath so we ask for the motoring public's continued patience as we move to secure the site and re-open roads.
"This area of Hamilton will return to normal soon and the hope is that affected businesses will re-open and the public will be kept advised as updates are available."
You can view our ongoing updates of the fire here and all our coverage here.
Read More About
Category: Accidents and fires, All, News